House Democrats Take the Streets After Republicans Refuse Hearing on Family Separation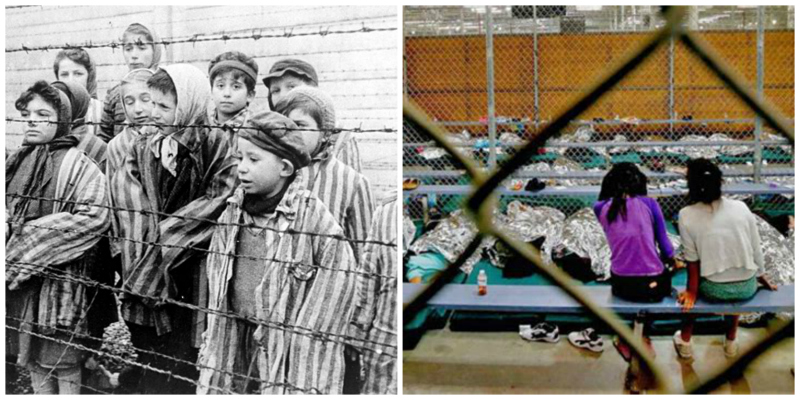 Reading Time:
1
minute
Confluence Daily is your daily news source for women in the know.
We might all want to remember the old adage, "History repeats itself" because this is becoming the legacy of the United States of America and we've seen this before – in fact, we were once a nation who went to war to stop it.
Eight House Democrats made every effort to arrested while protesting the Trump administration's family separation policy on Wednesday. Police would not take them away in handcuffs.
"We are violating the law, clearly," said Rep. Luis Gutierrez. "I have never seen a violation of the law, and the police let the lawless just do nothing. They're ashamed of themselves, and they won't take action."
Gutierrez and chair of the House Democratic Caucus Joe Crowley along with Reps. John Lewis, Pramila Jayapal, Jan Schakowsky, Al Green, Raúl Grijalva, Judy Chu, Adriano Espaillat, and Jimmy Gomez, joined hundreds of immigration activists, in a peaceful demonstration on the steps of the US Customs and Border Protection building in Washington, DC. They sat down and wouldn't budge.
Confluence Daily is the one place where everything comes together. The one-stop for daily news for women.