Reading Time:
5
minutes
By:  Lisa M. Hayes – Confluence Daily is your daily news source for women in the know.
I've always believed no one should be legislating abortion policy unless they've experienced a pregnancy after a rape or have faced a pregnancy with life-threatening consequences for mother or child. People who've walked that road are the people I want making reproductive rights laws. They know more than the rest of us do. Political ideology is easy to talk about but you don't really know where you stand until you're living the product of your political platform. I know this from experience.
I've always been anti-death penalty. I have a lot of theoretical and statistical reasons for feeling that way. However, several years ago we had a very close family friend who was brutally murdered. It was the kind of bloody horrible murder that would inspire the darkest crime thriller. Fortunately, within weeks the police apprehended the murderer who promptly confessed.
Our friend was a wildly left-leaning liberal who also strongly opposed the death penalty when he was alive. However, when you're sitting in a room with a couple of prosecutors talking about charging options and potential penalties, you have to sit with your politics in a very different way. When it cuts that deep personally and you're dealing with the nightmare reality of that kind of loss, walking your talk is a whole other matter.
This murder hit about as close to home as it could have been for us. My oldest son was supposed to be spending the night at the home of our friend the very night of the murder because he was flying out from the airport in Seattle early the next morning. For some reason, possibly because he was already dead, that plan fell apart. However, I'm haunted still by knowing how close we came to that kind of horror.
You learn very quickly when you're in that situation, you have very little, control over anything. However, early in conversations with the prosecutor, the family group was asked, "Would you want us to attempt a first-degree murder charge?" They explained there were two issues at play. First, that charge is much harder to prove even with a confession. Secondly, if he was convicted of that charge, the death penalty could be on the table.
Faced with that prospect, all of us agreed, Mike would not have wanted that. Furthermore, none of us wanted it. Not one person directly impacted by Mike's death wanted to move forward with a death penalty conversation even on the table. Everyone agreed for a number of reasons a second-degree charge would more suitable and there was a conviction.
I've never been more anti-death penalty than I was after we had to face the reality of that issue in real life, in my life, in a very personal way.
We've all heard the story of Mollie Tibbets. A cousin of Mollie Tibbets, has berated Republican lawmakers' attempts to politicize her death after Cristhian Rivera, an undocumented 24-year-old Mexican immigrant, was arrested and charged with Tibbets' murder.
"For 34 days, investigators searched for 20-year-old Mollie Tibbetts," the White House official Twitter account posted last week. "Yesterday, an illegal alien, now charged with first-degree murder, led police to the cornfield where her body was found. The Tibbetts family has been permanently separated. They are not alone." The tweet included a video of people whose family members had also been killed by undocumented immigrants.
U.S. authorities claim that Rivera provided fake employment documents to his job. In a recent court filing, per the Washington Post, Rivera's lawyer claimed he was legally allowed to work in the U.S.
After Tibbetts' body was found, President Trump told a West Virginia crowd, "You heard about today with the illegal alien coming in, very sadly, from Mexico and you saw what happened to that incredible, beautiful young woman. Should've never happened. Illegally in our country. We've had a huge impact, but the laws are so bad. The immigration laws are such a disgrace, we're getting them changed, but we have to get more Republicans. We have to get 'em."
"We are angry that a broken immigration system allowed a predator like this to live in our community, and we will do all we can to bring justice to Mollie's killer," Iowa's Republican governor Kim Reynolds said in a statement.
Tibbetts' cousin Sandi Tibbetts Murphy rejected their argument in a Facebook post, writing, "You do not get to usurp Mollie and her legacy for your racist, false narrative now that she is no longer with us. We hereby reclaim our Mollie."
"Yes, [Rivera] is an immigrant to this country, with uncertainty as to his legal status. But it matters not," Tibbetts Murphy added. "He could have been a citizen, born in this country; he could have been an older, white man from anywhere … He is a man who felt entitled to impose himself on Mollie's life, without consequence … Mollie was murdered because a man denied her right to say no."
In her statement, Murphy asked that the focus of her cousin's murder center around "violence committed in our society, mostly by men" rather than emblematic of the bigger immigration debate currently surrounding the national discourse.
"It is not your right to exacerbate this grievous act by hijacking Mollie and all she believed with your racist fear-mongering," Tibbetts Murphy wrote. "You do not get to use her murder to inaccurately promote your 'permanently separated' hyperbole. You do not have permission to callously use this tragedy to demonize an entire population for the acts of one man."
The only thing Mollie Tibbetts family has control over at this point is the same thing we had some control over when we went through when we lost our loved one. You have some control over the voice of your lost loved one.
We knew Mike wouldn't want to be the face of a death penalty case. The person who killed him was homeless. We knew Mike wouldn't want his death to villianize homeless people. Mollie Tibbetts family doesn't want her death to be used as fuel and propaganda for a racist hateful rightwing political agenda.
The truth of a life is always so much more than the way it ends. Politics are always theoretical until you're living it. I didn't know Mollie Tibbetts. All I can know is what we've learned from her family. I did know Mike Webb. All we could do was try to continue to speak for him with the integrity with which he lived his life.
What we can all do it opt out of propaganda based on tragedy for political purposes at the expense of truth and decency.
More by Lisa: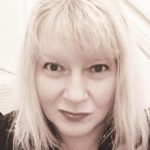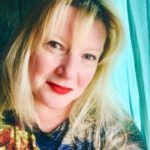 Lisa M. Hayes, Senior Editor of Confluence Daily. 
Confluence Daily is the one place where everything comes together. The one-stop for daily news for women.