Reading Time:
3
minutes
By:  Lisa M. Hayes: Confluence Daily is your daily news source for women in the know.
President Trump's approval rating before the November elections has jumped to a higher level than former President Obama's ahead of the 2010 midterms, according to a new NBC/Wall Street Journal poll. That poll makes the hairs on the back of my neck stand up because that's not some rightwing pandering poll. It's a credible polling source.
The poll found Trump's approval rating at its highest level for that poll yet, at 47 percent. Obama's approval rating was 45 percent around the same time in 2010, according to a similar NBC/Wall Street Journal poll taken in late October 2010.
Obama's approval rating was reaching a record low in October 2010, just before his party lost a significant number of seats in the House and Senate.
Trump is a historically unpopular president among the general U.S. population, but consistently retains extremely high levels of Republican support. Recent polls have put him at around a 90 percent approval rating among Republicans.
And in case you're wondering what issue rises to the top for those Republicans, it's race and race-related issues like immigration and border control.  It's all about race all day long for the majority of those voters. And we're not guessing. Poll after poll says the same thing.
This telling us something we may not want to hear: About half of the U.S. is racist as A.F. and that's not much of a secret anymore.
The midterms are supposed to be a time rally the left and send a loud and clear message to the president by voting blue. If this poll is any indication, that blue wave everyone is talking about might be more like a bit of a trickling stream and we might want to buckle up for that.
Given the President's approval rating, it might seem like rational Republicans are willing to vote for Trump and his merry band of hate mongers despite his hate speech, his rapey attitudes towards women, and his raging instability on display for the whole world to see. However, what's becoming clear is it's not despite – it's because of those things that the majority of Republicans and willing to follow him to the polls like he's the pied piper of the children of the Confederate.
And the question remains – are they really half of our country?
We're about to find out. The midterms are on par to have the highest voter turnout of any midterm election in history. Voting is already underway in many state and voter suppression tactics are in full swing, the likes of which we've never seen before in the U.S.
"Midterms are about mobilization, and we are headed into the stretch run with unprecedented enthusiasm among both parties," Democratic pollster Fred Yang told NBC.
Overall, the poll found Democrats with a nine-point lead over Republicans in the battle for congressional control. Fifty percent of likely voters said they want Congress to flip to the Democrats while 41 percent said they want Republicans to retain majorities.
So if you are looking for a voter guide that is decidedly not racist: Print out these stories below and take them with you to your voting stations and use them as a guide.

Former president of the United States, current president of Wakanda and founding member of T'Challa …
More by Lisa:
We Need to Build a Bridge for Republican Women with a Welcoming Committee When They Cross.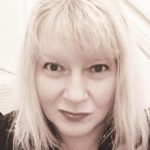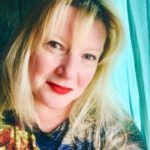 Lisa M. Hayes, Senior Editor of Confluence Daily. 
Confluence Daily is the one place where everything comes together. The one-stop for daily news for women.