3 Stories You Should Read 5/20/2018: Aid Access, Iran, Don McGahn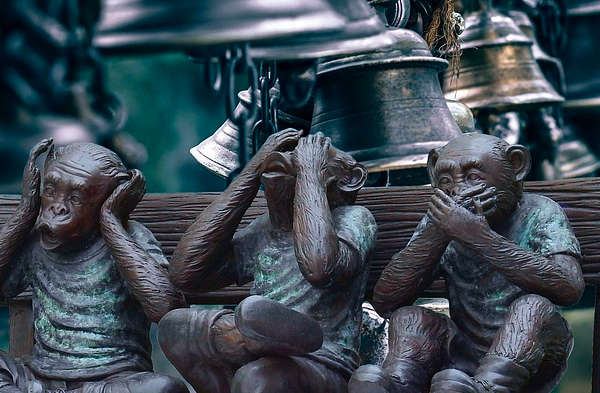 Reading Time:
2
minutes
Confluence Daily is your daily news source for women in the know.
In the category of:  And it continues…
A European organization that provides doctor-prescribed abortion pills by mail is under order by the US Food and Drug Administration to stop deliveries.
The federal agency sent a 
warning letter to Aid Access
 this month requesting that it "immediately cease causing the introduction of these violative drugs into U.S. Commerce."
"The sale of misbranded and unapproved new drugs poses an inherent risk to consumers who purchase those products," the letter says. "Drugs that have circumvented regulatory safeguards may be contaminated; counterfeit, contain varying amounts of active ingredients, or contain different ingredients altogether."
Dr. Rebecca Gomperts, founder of Aid Access, did not respond to a request for comment on the new letter. But last fall, soon after her work went public, she said that safety concerns about Aid Access and the medications it prescribes were "totally unfounded." She insisted that everything she does "is according to the law" and that the FDA's restrictive handling of abortion medication is "based on politics, not science."
In the category of:  Doomsday or hot air
He's reusing his North Korea playbook for Iran.
President Donald Trump just set a red line for Iran: Don't try to get nuclear weapons or threaten America again — or else.
That message, expressed on Sunday via Twitter and a Fox News interview, will greatly increase tensions between Washington and Tehran.
Both countries remain locked in a weeks-long standoff after the Trump administration accused Iran of planning to attack Americans in the Middle East. Partly in response, Iran announced that it would stop abiding by parts of the 2015 Iran nuclear deal — which the US fully withdrew from last year — potentially putting it on the path to obtaining the bomb.
That's ratcheted up fear in Washington that war between the two countries could be on the horizon. While that outcome remains highly unlikely, Trump made a few statements this weekend clarifying what might make him pull the trigger.
In the category of:  Nothing to see here
A Justice Department legal opinion says the House Judiciary Committee can't compel McGahn to testify on the Mueller report.
The Trump administration wants to block former White House counsel Don McGahn from testifying before the House Judiciary Committee.
President Donald Trump intends to have McGahn defy a congressional subpoena and skip a Tuesday morning hearing, the latest move in the ongoing battle between the administration and House Democrats.
The Justice Department's Office of Legal Counsel issued a written opinion Monday stating that the House Judiciary Committee could not compel McGahn to testify.
Confluence Daily is the one place where everything comes together. The one-stop for daily news for women.