3 Stories You Should Read 6/18/2019: Children in custody, ICE, Robert Mercer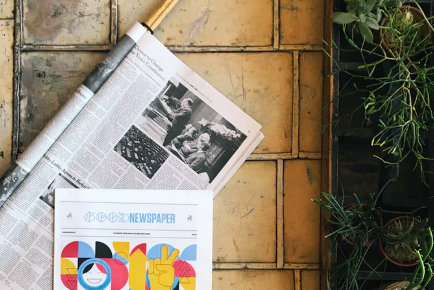 Reading Time:
3
minutes
Confluence Daily is your daily news source for women in the know.
In the category of: Concentration camps aren't healthy for children
At least seven children are known to have died in immigration custody since last year, after almost a decade in which no child reportedly died while in the custody of U.S. Customs and Border Protection.
The string of cases continue to raise questions around the conditions in which migrant children are being kept at a time when a growing number of migrants, many of them Central American parents with children, are presenting themselves at the border to seek asylum.
But the deaths under President Donald Trump's watch have health professionals and some advocates questioning whether the administration's immigration policies — particularly keeping minors in custody for longer periods — are contributing to more minors getting sick and dying while in custody or shortly after they are released.
"Children are not like adults. They get sick more quickly and each hour of delay can be associated with serious complications, especially in cases of infectious diseases. Delays can lead to death," Dr. Julie Linton, co-chair of the immigrant health special interest group at the American Academy of Pediatrics, told NBC News.
In the category of: Buckle up and carry your birth certificate
President Trump said in a tweet Monday night that U.S. immigration agents are planning to make mass arrests starting "next week," an apparent reference to a plan in preparation for months that aims to round up thousands of migrant parents and children in a blitz operation across major U.S. cities.
"Next week ICE will begin the process of removing the millions of illegal aliens who have illicitly found their way into the United States," Trump wrote, referring to U.S. Immigration and Customs Enforcement. "They will be removed as fast as they come in."
Large-scale ICE enforcement operations are typically kept secret to avoid tipping off targets. In 2018, Trump and other senior officials threatened the mayor of Oakland, Calif., with criminal prosecution for alerting city residents that immigration raids were in the works.
In the category of: It's risky business
Robert Mercer is disillusioned. "Bob views all his political spending as a bad investment," says a source close to Mercer. "This whole thing did not end up well for them," says Sam Nunberg.
To judge from the recent leak of its internal poll numbers, Donald Trump's 2020 campaign has a lot of ground to make up—and Trump family members have already been sounding alarms that Republican mega donors aren't stepping up to close the gap. Don Jr. recently called a prominent donor and warned that Trump's money haul is falling behind where Barack Obama was early in his reelection, while Jared Kushner has privately complained to RNC chairwoman Ronna Romney McDaniel that Trump's war chest is not as big as it should be at this point in the cycle.
"Jared doesn't like what's going on. He basically believes the RNC should be doing a lot better," a former West Wing official familiar with the conversations told me. According to this official and another source, Kushner wants to recruit Mike Pence's former chief of staff, Nick Ayers, back to Washington for a senior position at the RNC to bolster the GOP's fund-raising. "Jared wants Nick, but Ronna would protest that," the former West Wing official said. (The White House did not respond to requests for comment. A spokesperson for the RNC said the group "has a great working relationship with the team at the White House" and praised McDaniel for "fundraising records month after month.")
Confluence Daily is the one place where everything comes together. The one-stop for daily news for women.