3 Stories You Should Read 7/18/2019: Amazon, Richard Spencer, Rep. Ilhan Omar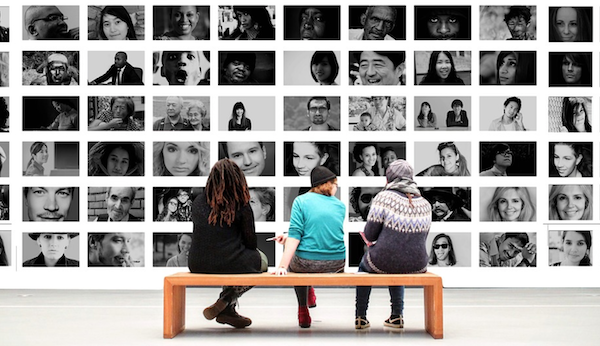 Reading Time:
2
minutes
Confluence Daily is your daily news source for women in the know.
In the category of:  Send her back…
Donald Trump presumably doesn't question his wife's right to criticize her adopted 
On Monday, CNN's Jake Tapper noted an interesting comparison in relation to the fourth congresswoman, Rep. Ilhan Omar of Minnesota, who immigrated to America as a child from Somalia and became a U.S. citizen as a teenager.
"Longer than the first lady," Tapper noted.
Omar became a citizen in 2000 at the age of 17, while Melania Trump became a citizen six years later at the age of 36, a year after she married the future president.
In the category of:  When they go low.
In an obvious nod to Donald Trump's "both sides" doctrine, America's third-favorite cable news outlet (second, if you don't count Trump's personal propaganda network, Fox News) extended an invitation to the man whom both the Southern Poverty Law Center and the Anti-Defamation League described as a white nationalist, a white supremacist and—my personal favorite—a "racist in khakis," because, apparently, it's important to know how racists feel about racism.
On Tuesday, the network responsible for such hard-hitting coverage as what it's like having the name Lakeisha, asked Richard Spencer, the man who coined the phrase "alt-right," to appear in a pre-taped segment of Jake Tapper's The Lead.To be fair, it was a slow news day that only featured the death of a Supreme Court justice; the House of Representatives' vote to condemn Trump's tweets; the attorney general determining that black lives don't matter; Rep. Al Green's formally submitting articles of impeachment; Space Jam 2 changing directors; R. Kelly pleading not guilty to federal charges; Jeffrey Epstein's piles of cash and the plague of Tennessee swamp gators getting hooked on toilet meth.
In the category of:  Primetime
Amazon is helping ICE track, detain and deport immigrants, report says
They are "playing an increasingly central role in facilitating the expansion and acceleration of arrests, detentions and deportations," the report claims.
The federal government increasingly relies on policing through tech innovations — including big data analysis and cloud-based storage, according to the report.
The report claims that if they remain unchecked, tech companies will continue to develop systems that ICE uses to target immigrants.
"It is deeply troubling that at the same time these corporations characterize these services and products as business ventures that are free from bias, racism, profiling, and abuse, while being highly profitable." the report states.
Confluence Daily is the one place where everything comes together. The one-stop for daily news for women.