Reading Time:
< 1
minute
Confluence Daily is your daily news source for women in the know.
There is a new book that is so relevant – Parenting the New Teen in the Age of Anxiety by Dr. John Duffy. This podcast shares a mission with this book – to deepen our understanding of what it is like to be a teen in the digital age. Today's episode examines the first part of this important book and looks at strategies to help parents understand the new adolescent and to move through fear, anger and confusion to connection and consistent deposits in the Emotional Bank Account.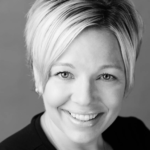 I consider it my life's work to build community and connection. I am a warrior mom of two teenage girls, a passionate educator and musician seeking inspiration and to inspire. I have recently embarked on a journey to combine my experiences as an educator, artist and as a parent to help develop programs to support and educate parents, especially those struggling in their relationship with "tweens" and teens.
I am a graduate of The Parent Coaching Institute and I am member of Building Connected Communities where I trained to facilitate the Conscious Parenting Workshops. My husband and I both currently serve on the St. Luke's Pediatric Family Advisory Council representing families with children hospitalized due to a mental health crisis.
Confluence Daily is the one place where everything comes together. The one-stop for daily news for women.