3 Stories You Should Read 10/17/2019: Pence, Elijah Cummings, Gordon Sondland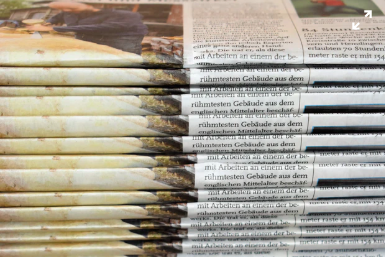 Reading Time:
2
minutes
Confluence Daily is your daily news source for women in the know.
In the category of:  House of Cards
"Based on the President's direction, we were faced with a choice: We could abandon the goal of a White House meeting for President Zelensky, which we all believed was crucial to strengthening U.S.-Ukrainian ties and furthering long-held U.S. foreign policy goals in the region; or we could do as President Trump directed and talk to Mr. Giuliani to address the President's concerns," Sondland said in his opening statement.
In the category of:  Gone but not forgotten
Cummings was a longtime Congress member from Baltimore.
Elijah Cummings, the chair of the powerful House Committee on Oversight and Reform, and a longtime Democratic member from Baltimore, has died at age 68.
The son of sharecroppers, Cummings rose to become one of the most prominent Democratic members of the House. A former chair of the Congressional Black Caucus, he was known for his dedication to civil rights and his dogged tenacity in his role on the House Oversight Committee.
Flags on Capitol Hill will fly at half-staff to honor Cummings, per House Speaker Nancy Pelosi's orders, her spokesperson said.
In the category of:  President Pence
US Vice President Pence and Turkish leader Erdogan discuss Ankara's military operation in northern Syria.
Heavy fighting continues as Turkey presses on with its military operation, now in its ninth day, against Kurdish fighters in northeast Syria.
President Recep Tayyip Erdogan said the military action aims to remove the Kurdish-led forces from the border area and create a "safe zone" to which millions of Syrian refugees can be returned.
The move came after the United States announced it was withdrawing its troops from the area, leaving the Syrian Democratic Forces (SDF), its main ally in the battle against the Islamic State of Iraq and the Levant (ISIL or ISIS) armed group, without US military support.
Confluence Daily is the one place where everything comes together. The one-stop for daily news for women.