Reading Time:
6
minutes
By:  Vanessa Burnett – Confluence Daily is your daily news source for women in the know.
Here we are the day after yet another contentious Iowa caucus. An institution under increasing scrutiny.


This past year Americans have poured millions into campaigns that have poured millions into convincing Iowans their Democratic candidate deserves to be president. The attention, money, and focus has been incredible.

Yet, it's looking like the Iowa Democratic Party kind of bungled the execution of this thing.
It's a lot of attention and focus for the anticipated big winner moment that… didn't happen on caucus night.

What went wrong in this perfect storm is a long list, full of a bunch of things that could have been mitigated. That's one caucus fail.

The other fail has been discussed heavily these past months: the question of why a heavily rural, not super diverse state is first up to vote on presidential candidates – when the state is clearly not representative of the nation's voters.

The reason why Iowa set itself up to be first way back in the 1970s was to get issues facing Iowans further up the national agenda.


The other OTHER Iowa Caucus fail is the tremendous missed chance to do exactly that: to put the communities and challenges of rural America on the national stage.

What a huge missed opportunity… at a time when winning rural America is critical to winning the White House and the US Senate this fall. And when rural America needs the help.

Millions of dollars and incredible media attention have been pointed at rural Iowa for over a year. Seeing a rural voter in a coffee shop or on a farm on TV once a week doesn't mean we got to the heart of what's really going on.


What did we miss? Because we have 8 1/2 months to get it right.


We didn't hear about how kids leave town because there's no opportunity. We didn't see communities or candidates focusing on half-abandoned main streets and boarded-up buildings. Or talk about how rural poverty presents differently than in the city. With its own challenges.


We didn't look at how rural grocery stores are closing, although there was some mention of rural health-care here and there.


We talked about how family farm bankruptcies are going up, but not about the cascading impacts to communities.


How many mayors or city council members talked about the challenges they have? About what they need from the federal government? How many first responders? Cops?


Where were the micro-cities? The cities? Okay to be fair Iowa has one big city. But there are a lot of things happening in the smaller cities that look just like the entire rest of rural America.
We didn't talk about food, what we eat, how we get it, agriculture itself, what's going on in agriculture, the challenges of feeding the world, how agriculture is shifting, or the potential out on the horizon for where we could be.


We didn't talk about what to do with empty office spaces and abandoned factories, or what crumbling buildings do to a community's morale. Which candidate walked through a half-empty town; where the houses were all crumbling, and desolation had set in?

Rural voters with creeping resentment are easily triggered to anger and fear by Mr. Trump and the Republican machine.


What we really missed this caucus season was a counter to that. To resentment. To disenchanted Americans, who don't see a government that's doing much good where they live.

We missed talking about American greatness. American resilience. American problem-solving and innovation that can help us with the huge challenges we face.

The vision we have for the places where we live.


There's work being done in rural America to take on the tough problems. To make communities work. To serve citizens who are struggling.


There are neat ideas that are working. There's innovation. There's cutting-edge work being done in the bio-sciences, energy, and agricultural technology fields. There are entrepreneurial hubs where business owners, employees, freelancers, and tech start-up people have conversations about things that could be. And how to get there.


Some communities are finding new vibrancy. Many have found ways to thrive. What's their story? How do we do more of that?


People are taking on spaces like empty malls and vacant downtown storefronts and figuring out what to do with them. Companies have moved into communities that lost big manufacturing to try something completely different. Not just in small towns – but in micro-cities, and in more metro places like Detroit.


Energy leadership is happening. Rural communities are finding more sustainable ways to power themselves that work better for them than the traditional fossil-fuel models. States like Iowa are producing wind power, while also manufacturing turbine components.
It's not all sunshine and flowers. Wind energy is highly contentious in some rural areas. But so are hog confinements. Lots of stuff needs work outside of the city, and we could – and can – have conversations about that.

We have to figure out how to navigate some of these challenges, or we won't be able to make it work.


Talking about these things, listening to voters' concerns about them, and having discussions to find viable ways forward can help.

Republicans are good at activating voter resentment. They're not good at dissipating that resentment by actually serving voters and their needs. Outside of voters' needs to stay angry. That anger keeps Republicans and their wealthy friends in office.

It doesn't change lives and communities for the better.


We can.

We can have conversations. We can listen. We can work with voters in the places where we live to figure out how we can transform our communities. Volunteers, local elected officials, organizations, and, well, anyone can engage with voters to help. We're working on how to Shift the Country here:

http://counterfear.com/the-counterfear-blog/growing-something-like-a-phenomenon/


We have time before November to get into it. Even with the mess that has turned out to be the Iowa Caucuses.

We can do better.

We make shift happen.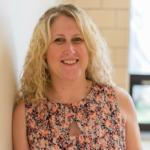 Vanessa Burnett is a disruption coach and consultant at Counterfear.com, helping people and organizations navigate and create disruption. A career in disaster management, resilience-building, infrastructure, and technology innovation informs her current work. Vanessa is also the President of the Shift the Country PAC, working to foster tipping points across the US through connection, community, and resilience to create real world shift.
Confluence Daily is the one place where everything comes together. The one-stop for daily news for women.