Reading Time:
< 1
minute
By: Jacqueline Gates   – Confluence Daily is your daily news source for women in the know.
Psst … stop scrolling for a second … I want to tell you something …
You.
Are.
Enough.
Worthy and wonderful
Just as you are.
Any 'resolutions' you aim for are not improvements or renovations …
they are simply excavations, UNCOVERING more YOU-ness.
That is all.
You may continue doing whatever it was you were doing.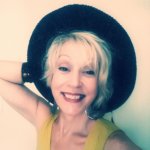 I am the Goddess known as Jacqui.   
I strive to become a masterful live-er,
to live a beauty-filled life …
full of light + depth,
the highlighted,
the hidden;
the messy
and the glorious.
I can help you learn to do the same, and in the process we can make magic in your home and life happen.  
Confluence Daily is the one place where everything comes together. The one-stop for daily news for women.