3 Stories You Should Read 3/25/2020: Russia, Prince Charles, Defense Protection Act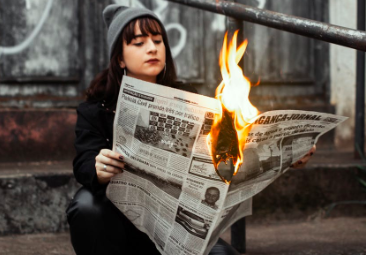 Reading Time:
2
minutes
Confluence Daily is your daily news source for women in the know.
In the category of:  All the resources available
Democrats are pushing bills that could force the president's hand — but Republicans would still have to get on board.
President Donald Trump could require private companies to prioritize the production of supplies that medical workers are pleading for the federal government to provide, including face masks, ventilators, and gloves — but he hasn't. Democrats in Congress are now trying to force his hand.
Democrats have introduced multiple bills that would require Trump to fully use his powers under the Defense Production Act (DPA), which was first enacted in 1950. Trump invoked the law last week, but hasn't leveraged a key provision which would require private companies to complete orders from the federal government before others, baffling governors who hoped that production of key supplies would accelerate. (Trump has used the law, however, to issue executive orders, including one that bars people from hoarding health care supplies.)
In the category of:  Equal opportunity virus
Both royals were keeping up with public engagements even as the coronavirus crisis got worse, but the Queen remains in good health.
Charles fell ill just a fortnight after meeting Prince Albert of Monaco, who tested positive for corona virus five days ago. The two princes had been seated opposite each other at event in London on March 10. Charles was in contact with his mother two days later at Buckingham Palace on March 12, where he was carrying out investitures and "briefly" saw the Queen. Charles's last public engagement was on March 12, but he did have a number of private meetings with Highgrove and Duchy individuals, all of whom have been made aware.
Over the weekend it was reported that a member of Buckingham Palace staff tested positive for coronavirus. Courtiers and palace staff are now working from home.
In the category of:  A good question
It is possible that, without having planned for it, Russian society, which is not nearly as defined by shoulder-to-shoulder public mixing as many European ones, had some advantages in weathering the early phase of the pandemic.
Confluence Daily is the one place where everything comes together. The one-stop for daily news for women.