Reading Time:
6
minutes
By: Iyabo Onipede: Confluence Daily is your daily news source for women in the know
Hard, hard day.
Hard day.
Super hard day.
And I have to work and not be fully present as to why it is hard while I do my job, my calling, my beloved work.
You know I will write a gazillion words when I feel that there is a teaching moment in the air. I don't have it in me.
I woke up this morning. I did not get my walk in and I was hell-bent on it. I did not sleep well last night – got less than 20% of what I need. It is raining cats and dogs. Still no walk in my immediate future. Stuck my foot in my mouth three times already. Wish I had an entire loaf of Key lime cheesecake – super creamy – and a bottle of Hennessy to drown my sorrows.
But no. I will not anesthetize lament and agony. I lament. My heart is hurting. My tummy hurts. My bones weigh a thousand tons.
Ahmaud – I wrote about him.
Breonna Taylor – I did not have the strength. It was too soon. She slept and now sleeps.
What a sweet, sweet man Christian Cooper seems to be. Do you know who he is? The birder in Central Park whose only crime was the color of his skin as he performed a civic duty. Y'all, he was a birder. A birder! And people are more concerned about the dog than his life. And it does not mean a damn thing – it does not make his life more valuable, but I might add, he is a graduate of Harvard. A Black man, with (forgive me) a super white hobby and a degree from Harvard is less valuable than a dog. Ok. I see you.
George Floyd.
George Floyd.
George Floyd.
I can't.
I can't breathe.
He called for his mama.
He begged.
George Floyd.
Honey, I am so sorry.
As Rev. Traci Blackmon said: "It is impossible to be unarmed when my blackness is the weapon you fear."
Y'all, I am not African American in heritage and culture, but these are my kinfolk. We are a "we." I have made my home in America with my African American siblings, but one thing I don't have is what a friend referred to as "the pain-body" of the African American experience.
The lineage of slavery creates that pain-body that you and I cannot understand unless we were born into it.
It is trauma.
Upon trauma.
Upon trauma.
Upon the story.
Upon the histories.
Upon the body.
Upon the soul.
Upon the lived experiences.
Upon every one that looks like you.
And upon your lineage.
And upon your DNA.
And upon your progeny.
You and I have no clue that all of that trauma translates into unless it is your birthed experience.
It is being in a state of permanent pervasive assault of the body, the mind and the spirit – 24/7/365.
Ubuntu, a South African Xhosa language word, is a concept that permeates the entire continent of Africa. It means "I am because we are." It literally means I get to see myself in the mirror of your eyes when I look at you. The viewing of self is reflected in the mirror of the collective. It articulates the relationship between the individual and the collective.
Here is what you do not get, white people of the US, your visible oppression of Black people is because your existence is based on oppression and it is the only language you can comprehend. It is in your DNA. It is your worldview. It is who you are as a collective. Remember MAGA? Yeah, that. Enough folks who have all sorts of power believe in the "we are greatest country in the world due to the fact that we can oppress and intimidate and call ALL the shots and nobody compares to us." This is the essential DNA of the USA. It is the American way, American culture. America leads with this and there are no leaders without followers. It is a symbiotic relationship that you are in.
It's the existing epidemic that preceded the pandemic, maintains its concurrence with the pandemic and will succeed the pandemic.
Yes, I do know 5 white people who do not have a racist bone in their bodies – including my blond, blue-eyed Irish American white mother. May her soul rest in peace. But assume that you are not among that 5. Assume that this is you.
You are the cop with his neck to the embodied trauma.
You.
Yes, you.
That is your lineage.
That is your DNA.
That is your history.
That is everything you stand for.
This is your police department.
Your vote made this happen.
Your system did this.
Stop that individualized bullshit of "not me." Do not step away from your collective. You are at the center of all of this. You as an individual and you as a collective. Do not exempt yourself from the hard feelings because you cannot imagine your knee in that man's neck. By Ubuntu, it is you.
Yes, you.
Forgive us our trespasses, O Lord, that we voted people in and created and sustained a culture that is centered on oppression as the prime center of its core value. That one day, a white woman is calling the police on a Harvard educated birder at 7:30 am in the morning in New York, weaponizing lies, jeopardizing his ability to be alive, knowing that the cops could snuff his life out. And by 9:25 pm the same day in Minneapolis, the police murdered, in cold blood, a former high school football star, a gentle and responsible soul, who had just paid his rent although laid off from his restaurant job due to COVID-19.
Crime? Black and breathing.
Forgive us of this legacy, Lord. Give us wisdom and tools to unravel the monster we have created.
Action points:
Don't just share this post. Comment on what difference you are going to make.
What book are you going to read liberate yourself from your own internalized oppression? How are you going to apply it to your life? To your community?
Which person are you going to have a hard conversation with?
How are you going to make sure that the racial terror lynching of Black bodies is truly history?
Which cop are you to going to call and say, "I need to understand why this is happening?"
Don't post #BlackLivesMatter and walk away. Sweetheart, it is not enough. It did not stop this from happening the last time you posted it. Did you post it just so folks would put you in the "not racist" camp? If you post it, what action accompanies that?
Don't share the anti-racist reading list. Pick a book and ask folks to gather around and discuss it.
Talk about your awareness of your own racist inclinations and what you are doing to deconstruct, cleanse and reconstruct and individual identity that begins to heal the collective wicked impact. Make it normal to talk about this "metanoia," the repentance and turning away from.
Betray whiteness by any means necessary. Dilute it. Make it lose its strength.
Got a podcast? Yeah, talk about the killings but also talk about the single red thread of oppression that is woven throughout your daily life and how you are unraveling it.
The bottom line? Face your Ubuntu and make sure what you see in the mirror is not your knee on the neck of weaponized Blackness but see that you are the weaponized Blackness itself. What are you going to do to change the system in your sphere of influence?
Whatcha goin' do different this time, cousin from my mama's side of the family?
If you do not change the "we" of the collective, it will turn on itself like cancer.
I am the most non-violent person I know, and I "see" Black people not giving a shit about anything and just blowing up the whole damn thing. The clock ticks. I hear it. Do you?
Trauma must be released, or it will explode. Laws of nature and all.
A word (more than I thought I would write in this case) is sufficient for the wise.
This is my lament. My siblings from my mother's family are killing my siblings from my father's family. This is why today is a hard day. And somehow in the midst of this, I am trying to breathe.
I can't. Can you?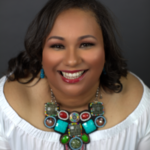 Iyabo is a Leadership Development Coach whose work focuses on the soul of the leader. She moves leaders from thriving careers into discovering, crafting and living into their life work. By helping successful people integrate spirituality into their leadership roles, they become more engaged with their work, expand the connection of their work to social justice issues and experience more satisfaction in their life work. Using the power of narrative and reflection, she helps leaders fine-tune the sacred "work their souls must have" (Alice Walker).
Iyabo is located in Atlanta, Georgia and graduated from Goucher College (B.A.), Georgetown University Law School (J.D.) and Candler School of Theology at Emory University (M.Div.).
Iyabo's home on the web is at http://www.coachiyabo.com
Confluence Daily is the one place where everything comes together. The one-stop for daily news for women.