Reading Time:
2
minutes
Confluence Daily is your daily news source for women in the know
By: Lisa M. Hayes
On March 3, 2020, Manuel Elijah Ellis was killed by Tacoma, WA, police officers.
The murder was brutal. Multiple eyewitnesses contradicted the police version of events. Manuel's death was caught on the video of a neighbor's Ring camera.
Manuel's last words, a phrase we are all too familiar with, were, "I can't breathe." He repeated those words over and over again. His death was remarkably similar to the murder of George Floyd.
I am telling you about Manuel because we need to understand what happened to Tyre Nichols was a painfully familiar event. Most stories are untold because local media coverage dries up after a few days.You will remember names like George Floyd, Breonna Taylor, Travon Martin, and Freddie Gray. You should remember those names.
However, Manual Ellis, Timothy Green, Jacqueline Salyers, Donovan Lewis, Jonathan Price, Aiyana Jones, Aaron Lynch, Daniel Covarrubias, and literally thousands of other people whose names you will never know are also gone, victims of police violence.
You will probably not remember those names because, for some reason, I will never understand some of these cases catch national media attention and others do not. Manuel Ellis died more than two months before George Floyd did, in almost precisely the same way – but Manuel's murder was mainly a local news story and a statistic.
The media narrative about Tyre Nichols's murder is that the black cops who killed him were renegade, wild, murdering men with badges. The party line in this story is so uncommon because these cops are unusually bad.
This story is not uncommon.
These cops are not unusually bad.
This happens every day in the U.S.
Each of these stories that catch national attention is nothing more than a tiny tip of an epidemic of police violence most people will never hear about.
Usually, I say we cannot have meaningful anti-racism reform in the U.S. without meaningful police reform. At this point, I am not certain police reform is possible in a police state with no limits on power.
Confluence Daily is the one place where everything comes together. The one-stop for daily news for women.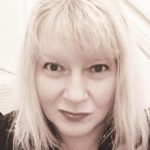 Lisa M. Hayes is also the editor and chief of Confluence Daily.
Lisa is also an LOA Relationship Coach. She helps clients leverage Law of Attraction to get the relationships they dream about and build the lives they want. Lisa is also the founder of The Coaching Guild where the world's best coaches are trained.