Reading Time:
2
minutes
By:  Lisa M. Hayes – Confluence Daily is your daily news source for women in the know.
If I had ten bucks for every time I've been asked this question, or some similar version, I'd pay off my mortgage."We had a great date. I really felt a connection. We talked until the place closed down. But, I haven't heard from him. Should I go ahead and give him a call or should I just sit around doing nothing waiting for him."
The answer is to that question is do neither of those two things.
When a man doesn't call you back for a date a second, third, or fourth date, that means something. It either means something has come up and he doesn't have time, or he's not interested. Not having time is not an excuse, it's a fact. If either one of those two things is going on, it's not happening. Let that be ok because you can't control it anyway.
Now I totally understand wanting to call, text, or send smoke signals. I really do. A lot of women will say it's about having the freedom to take control of their own dating destiny. I think many of those women are fooling themselves. When a woman is wondering if she should follow up after a date, most of the time it's not about seizing the day. It's about feeling better by getting reassurance. That is not an attractive vibration.
In the name of total disclosure, I will admit to having broken this rule. On more than one occasion, I've sent that follow-up text or call in hopes that would give him the green light to plan our next get together. That doesn't work. However, after my first date with my husband, I called him from my car on the way home. I didn't have one shred of worry or insecurity. I was excited and certain.
So, there are exceptions to every rule, but that doesn't change the reality of the game. When a man really wants to be with you, he will move mountains to do just that. Let him. If he doesn't let it go.
Which gets me to the "waiting around doing nothing part". Don't do that either.
Don't wait around for anyone or anything, especially some guy you've had one or two dates with. Do not despair over the guy who isn't calling back, because, the right guy for you, will.
More by Lisa:
There Will Be Plugged Toilets, Broken Down Cars, and Bad Days in Every Marriage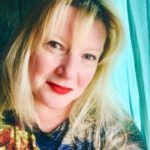 Lisa Hayes, The Love Whisperer, is an LOA Relationship Coach. She helps clients leverage Law of Attraction to get the relationships they dream about and build the lives they want. Lisa is the author of the newly released hit book, Score Your Soulmate and How to Escape from Relationship Hell and The Passion Plan.
Confluence Daily is the one place where everything comes together. The one-stop for daily news for women.