Reading Time:
3
minutes
By: Lisa M. Hayes – Confluence Daily is your daily news source for women in the know.
I'm going to brag and just say it. I'm a really good photographer. I've taken some incredible pictures. I've taken some epic pictures of the people in my life that I love. However, to be honest, I didn't develop my skills as a photographer as a way of expressing myself artistically. I developed my skills as a photographer as a way of staying out of the picture.
I don't participate in "throwback Thursday" on Facebook. Not because I don't think it's an interesting idea. I don't participate because there are no throwback pictures of myself. There are huge swaths of my life where I don't exist in the pictures.
There was only one picture taken of me pregnant, and I threw it away. It's gone. For decades I hid from the camera by being behind it as often as possible. If you look at our family photo albums, it's as if
I didn't exist. It's as if all the fun was happening and I was somewhere else, and I was. I was safe and invisible, hiding behind the camera.
I've always believed that not all beautiful people are photogenic. Some people just don't photograph well, and I for one, have put myself in that category. I don't think I'm an ugly person. However, up until the last couple of years, I'd never seen a photograph of myself I wasn't embarrassed by, not one, not ever.
Sometimes it was my weight. Sometimes it was the light. Sometimes it was just my face. Mostly, though, I just looked awkward and uncomfortable. No matter where I was, I looked out of place and anxious in front of the camera. So, I stayed where it was safe – behind the camera. I know I'm not alone. I know many women avoid being on the picture end of a camera exactly the same way.
Over the years I've learned one thing about photography. It challenges you to find beauty in places that other people might not see it. Photography is one of the best forms of meditation I know. Photography is basically a meditation on beauty.
Enter the selfie.
The word "selfie" was recently added to Webster. It's a cellphone fueled phenomenon that many people view as an ego-driven hobby that's gone way too far, and to some degree might be true. Just think the word Kardashian, and you know what I mean.
However, the other side of the "selfie" craze is a meditation on beauty. Every woman has a right to a really beautiful picture of herself. Every woman has a duty to see herself as beautiful. She owes it to herself, and the people who love her.
The self-portrait is one of the most intimate works of art there is. It always has been. It takes courage and requires vulnerability.
I am a really good photographer, and putting myself on the picture end of my own camera was a life-changing experience.
I don't say that lightly. I began to see myself with the love and devotion that I saw all the people I've taken pictures of over the years. I can delete liberally. I can pose honestly. I can be relaxed with myself in a way I was never able to relax in front of the camera before. I can be seen on my terms and by learning to do that, I have become much more comfortable being seen through the lenses of other people's cameras and I have put myself in the pictures of my own life with the people I love. That is a big deal.
Photography is a meditation on beauty, and a selfie might be the most important picture you will ever take. Get your camera or phone out, and start meditating. Self-acceptance is priceless and it's a few, or a few hundred clicks away. No matter how many clicks it takes, it's worth it.
More by Lisa:
A Guide to Busting the Top 5 Bullshit "Spiritual" Myths About Relationships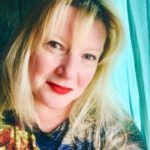 Lisa Hayes, The Love Whisperer, is an LOA Relationship Coach. She helps clients leverage Law of Attraction to get the relationships they dream about and build the lives they want. Lisa is the author of the newly released hit book, Score Your Soulmate and How to Escape from Relationship Hell and The Passion Plan.
Confluence Daily is the one place where everything comes together. The one-stop for daily news for women.