Reading Time:
3
minutes
By: Lisa M. Hayes – Confluence Daily is your daily news source for women in the know.
STAYING IN A RELATIONSHIP WHERE ANGER LIVES IS PURGATORY.
Kate and Kyle had been married two years when he was deployed. Their marriage was in trouble before he left, but after nine months of deployment, things were coming to a crisis point. They were beginning to talk about a separation via email and over the phone. Kate was understandably having a very difficult time. To complicate things her work schedule tripled overnight. She began her residency for medical school.
A month into her residency she found herself beginning a six-week affair with a fellow student. She ended it before Kyle got home and came clean with him immediately.
They decided to work on their marriage. Three years later, both report the affair was behind them. However, Kyle brought it up often. The fighting in their relationship was escalating. Kate felt like she was in prison. Kyle felt like he still couldn't trust her. Although the affair was over, the fallout was far from over. Kyle simply couldn't forgive it.
Ashley and Trevor jointly decided before getting married they didn't want children. They both had good reasons for making that choice and stood firmly by. Three years in Ashley found out she found out she was pregnant.
Trevor asked her to get an abortion. When Ashley refused, Trevor packed and left. A month before their baby was born he came home. Ashley didn't want to be alone and agreed to the reconciliation.
Six years later, on their daughter's birthday, they finally reached out for help. The marriage was a shadow of what it once had been. Ashley's bitterness had done nothing but grow and expand year after year. She never forgave him for abandoning her.
If there is one piece of advice I can impart it's this. Forgive or get out. If you sincerely want to forgive, but can't, get help. Staying in a relationship where resentment is unresolved is like purgatory. In fact, it's worse than that. It's a bit like a living hell. It's not dead and progressively gets worse and worse until it's almost unbearable. The cycle of blame and shame becomes a never-ending downward spiral.
Some things are unforgivable when you're in it. Sometimes you have to get some time and space between yourself and the pain to get there. I lived in a marriage where my husband cheated. If it had been once, I might have gotten past that. However, it wasn't one. For a very long time, I had neither courage to forgive or get out. I tried to forgive it. I tried everything. But it wasn't until years after our divorce that I honestly did. While we were still together I hated him and myself. By the time it was over I had a lot of forgiving myself to do also.
Some things aren't meant to be. Fighting to save a marriage is honorable. Living in a marriage that becomes sick with rage and resentment is not noble. Forgiveness is freedom. Sometimes you have to move on to feel safe enough to forgive.
More by Lisa:
4 Do It Today Ways to Upgrade Your Deliberate Creation Practice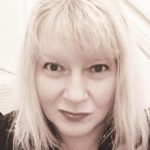 Lisa is an LOA Relationship Coach. She helps clients leverage Law of Attraction to get the relationships they dream about and build the lives they want. Lisa is the author of the newly released hit book, Score Your Soulmate and How to Escape from Relationship Hell and The Passion Plan.
Confluence Daily is the one place where everything comes together. The one-stop for daily news for women.