Reading Time:
3
minutes
By: Lisa Cavallaro – Confluence Daily is your daily news source for women in the know.
Three Words We Should Teach Kids About
The Kavanaugh hearings have started a conversation and we like to think these conversations are isolated to adults. But they're not. The blessing of the turmoil we're experiencing as a nation is it is creating an opportunity for us to talk to our children about difficult issues–and today is the day to begin.
Our kids can't escape what's happening. The hearings are in the news, online, and people are talking about it.
There are some real issues on the table and political discussions are incapable of doing these topics the kind of justice our kids need. If kids are going to learn from the messes so many adults are now finding themselves in, then we parents are going to have to be the ones to take charge.
We need to have conversations with kids and listen to what they have to say. Not judging their words will ensure the door to future communication remains open. Being critical of their words almost guarantees that door will forever slam shut.
Kids know that sexual assault is about sex and that it involves the body. But what kids also need to know is that at its core, sexual assault is a violent form of aggression and is disrespectful of another person's boundaries. Kids need us to talk to them about aggression, boundaries and respect for others. But that's not enough.
What kids desperately need is to witness healthy examples of adults showing respect for the boundaries of others–including not using aggression to get what we want.
Some hearings discussions place blame on victims of sexual assault and question their credibility. We can help kids understand that every single one of us is responsible for our own behavior—and that it is absurd to blame an offender's behavior on their target. The offender is always one hundred percent responsible for his own actions.
While our kids may not be giving the hearings much of their attention, we can be assured they're getting the message that there is a burden of proof placed on victims of sexual assault—and that victims are not always believed. This very fact is indeed what silences many victims. We parents need to let our kids know that we believe what they tell us and that they can always trust us to support them during difficult times.
In addition to listening to our kids and earning their trust, giving them a thorough understanding of what the terms boundaries, respect and aggression mean can prove to be effective ways to use the Kavanaugh hearings as a teaching tool for impressionable youngsters.
As always, talking about these things gives kids good, solid information. The real learning takes place when they see us, their parents, demonstrating respect for others in our world.
More by Lisa: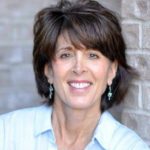 Lisa Cavallaro, The Confidence Coach, is an LOA Coach with a solution-focused spin on bullying. She helps parents leverage Law of Attraction to raise kids who are self-confident and have a positive outlook toward peers, school and life. Lisa is the author of No More Drama and ADHD The Natural Way.
Confluence Daily is the one place where everything comes together. The one-stop for daily news for women.