Warm Yourself with Autumn Soups—3 Easy Recipes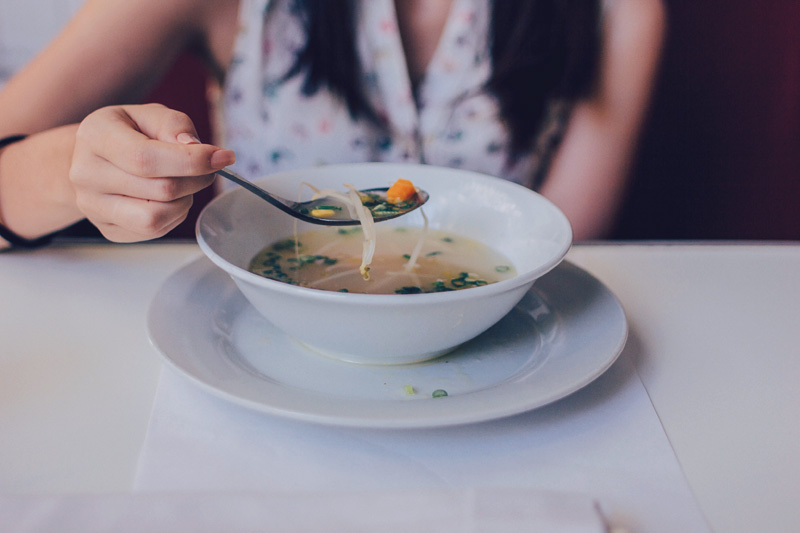 Reading Time:
5
minutes
By: Sarah Grace Powers – Confluence Daily is your daily news source for women in the know.
There's something so comforting about a pot of hot soup simmering on the stove…or steaming in front of you at the table.
When the temperatures begin to dip a warm bowl of soup can be the ultimate form of self-care.
Actually, I love soup year-round. Nourishing and comforting, soups are such a tasty way to get your veggies in.
But I'm not talking about that bland, salty stuff that comes out of a can! I've never understood the appeal of canned soup – it's overpriced, and really not that satisfying compared to homemade.
Oh sure, I get it. There's this perception that making homemade soup is this huge, laborious, time-consuming task. Well, hey, I've got news for you!
You can whip up a tasty, nutritious homemade soup in 15 or 20 minutes, sometimes even less!
(I know that's a little longer than heating up a can – but you make up for the time 'lost' with an exponential increase in flavor.)
And besides, those extra minutes spent chopping, seasoning and stirring are nutritive in their own right. Call it spirit nutrition.
The act of preparing food to nourish yourself and your loved ones brings a sense of joy and accomplishment – benefits that are difficult to measure, but nonetheless add up.
And, if you're after saving time, don't forget the crock pot! If you have one of these versatile kitchen tools, you have a busy soup-maker's best friend. When I had a family to feed that thing practically lived on my counter during the winter.
I'd fill it up with veggies and beans or meat before taking off for work. Add some seasonings and maybe a few more veggies when I got home, and voila – delicious soup a half hour or so later. With minimal after-work slaving in the kitchen.
Nowadays, the Insta-Pot is looking like an upgrade to the good old crockpot. But today I want to share some good old fashioned soup recipes that you can stir over the stove.
Keep in mind though:  one of the beauties of soup is its flexibility. Soup recipes are very forgiving. So, if you don't have a particular ingredient, feel free to substitute another. You may end up just getting inspired by reading these and inventing your own new and even more awesome recipe!
Easy Thai Peanut Stew
Ingredients
1 tablespoon olive oil
1 yellow onion, chopped
1 tsp crushed red pepper
1 pound white potatoes, peeled and diced
6 cups vegetable stock
2/3 cup peanut butter
Salt and freshly ground black pepper
Crushed peanuts
1 tablespoon chopped chives
Lime wedge (optional)
Method
In a large pot over medium heat, heat oil. Add onion, cover, and cook until softened, about 5 minutes.
Add crushed red pepper and cook for 1 more minute to open up the spicy flavor.
Add potatoes and stock and cook until potatoes are tender, about 40 minutes.
Stir in peanut butter and season with salt and pepper to taste.
To obtain a smooth soup: with a hand blender, or in a blender or food processor, purée the mixture. If needed, return to the pot and heat over medium heat until hot, about 5 minutes. Serve garnished with the chives, crushed peanuts and a squeeze of lime.
 (This one was given to me by a friend and I have yet to try it. Although, I'm not a fan of peanut butter by itself, I somehow love peanut sauce and peanut soups/stews. I'm going to try this one soon, substituting winter squash or yams for the potatoes. All sound awesome.)
Kale & White Bean Soup
2 tablespoons oil
1 small onion, diced
2 medium carrots, diced
2 celery stalks, diced
1 small fennel, thinly sliced
4 large garlic cloves, minced
4 cups chopped raw kale
   (Ed. Note:  Be sure to remove the tough center stem!)
6 cups broth
2 14-oz. cans organic cannellini beans, rinsed and drained
2 teaspoons dried Italian seasoning
Salt and pepper to taste
Parsley for garnish
In a large pot or Dutch oven, heat oil over medium-high heat. Add onions, carrots, celery and fennel and sauté until soft, about 10 minutes. Add the garlic and sauté just until it becomes fragrant, about 30 seconds. Add the kale and sauté until wilted. Add the broth, beans and Italian seasoning. Bring to a boil, and then reduce heat to low and simmer for 30 minutes. Serve with chopped parsley. Serves 6.
Butternut Squash Soup
(Squash soup is a favorite of mine. I mean, just super-yum! This recipe comes from a friend and I love the addition of yams. If you don't have an immersion blender you can throw the whole thing in a regular blender at the end.)
2 large butternut squash
1-2 large yellow onions, peeled and chopped
4 whole cloves garlic, smashed and peeled
2 yams, peeled and chopped
1-2 apples, cored and chopped
1 whole cinnamon stick
8 cups water or vegetable stock or chicken stock
1/8-1/4 cup maple syrup (optional)
zest from 1 orange
salt and pepper to taste
toasted pecans for topping (optional)
To roast squash:  Cut the squash in quarters.  Put a little olive oil on a baking sheet and sprinkle with salt.  Place the squash cut side down on the baking sheet.  Bake at 350 for about 1 hour until it's soft when poked with a fork.  Let cool then take the skin off and the seeds out.
In large soup pot, saute the onion. Add the garlic, yams, apple, cinnamon and liquid. Bring to a boil then simmer until the yams are tender.
While the stock is simmering, scoop out the roast squash. Once the vegetables are tender, add it to the stock.
Once everything is cooked, remove the cinnamon stick and add the orange zest. Puree with an immersion blender. Taste and add a little maple syrup if desired. Add salt and pepper to taste.
Top with chopped toasted pecans (if desired) and enjoy!
Asian Style Chicken Noodle Soup
I concocted this super-simple (it's a bit of a 'cheat') soup recipe one night when hanging out alone and feeling a bit under the weather. I was craving some warm and healing comfort food but didn't have much energy to get creative in the kitchen.
This recipe illustrates how flexible and forgiving soup recipes can be. The vegetables and proportions are just a guideline. No chicken in the house, or going vegan? Substitute tofu. Not spicy enough? Add more seasonings. This will make about two servings.
1/2 onion, chopped
2 cloves garlic, chopped or  minced
1 carrot, sliced thinly on the diagonal
2-3 cups low-sodium chicken broth or water
2-4 large kale leaves, thick center stems removed, chopped
A few other chopped veggies (optional, if they're in your fridge)
1/2-1 cup chopped rotisserie chicken (or substitute cubed tofu)
1 package natural Asian rice noodle soup (like the ramen noodle style or those ones that come in little plastic bowls)
Pinch cayenne to taste
Tamari soy sauce or fresh lime
Sautee onion and garlic over medium heat until soft and fragrant. Add carrot and sautee briefly. Add broth or water and bring to boil. Add chicken/tofu, cayenne and optional additional veggies and lower heat. Cover and let simmer another 5-10 minutes. Add rice noodles and seasoning packet and cook a few more minutes until noodles are done.
Season with tamari or fresh lime to taste.
After a hearty bowl of that soup, I woke up the following day with no more sniffles! Soup really is the great healer! (Plus I do believe there's something to all those cliches about chicken soup..)
So, there you are:  Four simple and healthy soup recipes you can try out this week. I know you'll find something here to add some warmth and spice to your Autumn days. Bon Appetit! (Or, as they say in Mexico: Provecho!)
More by Sarah: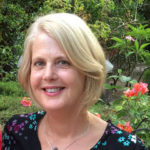 Sarah Grace Powers is a certified life coach and EFT Practitioner. She is a 'dream resuscitator', helping clients rediscover their passions and reinvent themselves no matter what their age or circumstance. In her previous career, she owned and operated an herb shop and has practiced holistic living for over three decades. Find her at sarahgracecoach.com
Confluence Daily is the one place where everything comes together. The one-stop for daily news for women.