Reading Time:
2
minutes
By: Lisa Cavallaro – Confluence Daily is your daily news source for women in the know.
They're not the only ones who live it.
Adults live it too.
It's unfortunate but it's also a fact.
Sometimes people hurt other people to get ahead.
That's what bullies do.
So, let's be honest with kids.
Let's teach them how to be kind and respectful of others.
Let's also teach them what to do when others don't act that way back.
Let's teach them how not to internalize the rudeness of others.
Let's show them how to co-exist with nasty neighbors, work with unappreciative bosses, play with rule-breakers, and deal with the counterfeits of the world… while staying connected to what makes them genuinely exceptionally awesome.
When a bully says something to a child, the child does have choices.
She can ponder, worry about and internalize the words.
Or she can shrug them off, know they were spoken by a confused person, and realize they have nothing to do with her.
The mistreatment kids encounter through bullying can be infuriating and sad.
It's also a mirror image of daily adult life.
So let's prepare them.
Even eternal optimists know that pretending we'll ever be able to end bullying is a gross misconception.
A much wiser use of our time would be helping kids respectfully thrive amidst it.
More by Lisa: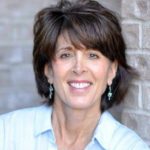 Lisa Cavallaro, The Confidence Coach, is an LOA Coach with a solution-focused spin on bullying. She helps parents leverage Law of Attraction to raise kids who are self-confident and have a positive outlook toward peers, school and life. Lisa is the author of No More Drama and ADHD The Natural Way.
Confluence Daily is the one place where everything comes together. The one-stop for daily news for women.