The Week in Good News – 1/25/2019 Edition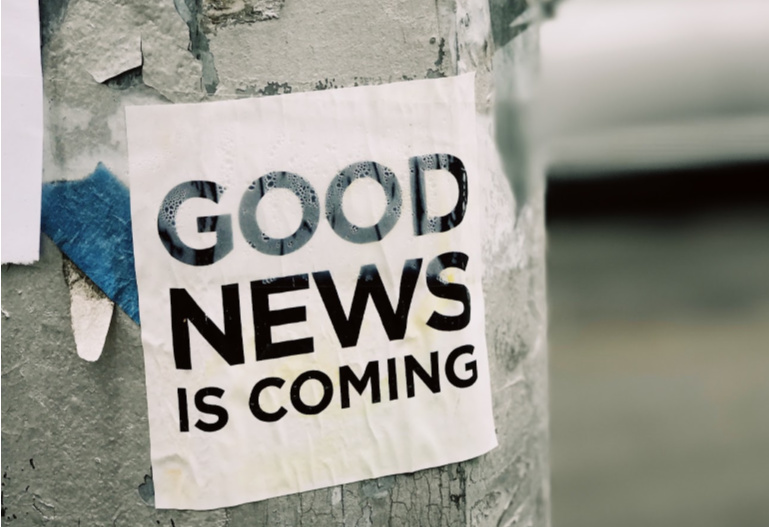 Reading Time:
3
minutes
Confluence Daily is your daily news source for women in the know.
15-Year-old Autistic Boy Gets Lifetime Supply of Favorite Peanut Butter, Shares With Furloughed Workers
A 15-year-old boy who managed to charm his way into earning a lifetime supply of peanut butter is now sharing his fortune with furloughed workers during the government shutdown.
Since Beans's dad is a federal worker who is currently on furlough, he volunteered to give away his free peanut butter to government employees who have not been receiving their paychecks since the US shutdown began in December.
Furloughed workers are now being encouraged to pick up three jars of free peanut butter from the Lidl store in Dumfries – and it's all courtesy of Beans.
(WATCH the video below)
Scientists Are 'Thrilled' to Report That Hawaiian Coral Reefs Are Finally Stabilizing After Mass Bleaching
Roughly four years after the worst mass bleaching event in Hawaii, scientists are "thrilled" to say that the state's coral reefs are finally stabilizing.
According to surveys conducted by The Nature Conservancy, Hawaiian coral reefs are showing signs of growth and stabilization. The healthier reefs were generally located away from excessive exposure to human influences, but even the vulnerable cauliflower coral species that experienced 98% bleaching in 2015 has shown signs of recovery.
"We surveyed over 14,000 coral colonies at 20 sites along the West Hawaii coast from Kawaihae to Keauhou and were thrilled to see that many of the area's reefs have stabilized, which is the first step toward recovery."
The news outlet goes on to say that only 6% of state waters and 12% of nearshore waters are currently managed by the Hawaiian government — but legislators are aiming to increase nearshore protection to 30% over the course of the next eleven years.
The Mental Image of a Loved One Can Keep Down Blood Pressure
Warning: This study is profoundly adorable.
Researchers recruited 102 undergraduate students who were in "committed romantic relationships." (Homosexual relationships were excluded, which is rude, but for the sake of this being a story about adorable science, we'll let it go.) The "committed romantic relationships" also needed to be at least one month long. (Again, let's just go with it.)
When participants came into the lab, they watched cute nature videos for one minute to bring down their blood pressure and heart rate. Then they were told that the researchers were going to have them dunk their foot in ice water for 4 minutes, while the researchers measured their blood pressure and pulse.
Hillary Clinton Offers Encouragement To Third-Grader Who Lost School Election
An 8-year-old Maryland girl reportedly received some high-powered encouragement after she lost a school election for class president by one vote.
Former Secretary of State Hillary Clinton sent a letter to Martha Kennedy Morales, a third-grader at Friends Community School in College Park, after hearing about the election results, The Washington Post reported.
Colin Powell shares inspiring story of driver who helped with flat tire: 'What this country is all about'
Confluence Daily is the one place where everything comes together. The one-stop for daily news for women.