Below Freezing Temps, Measles, 2nd Shutdown Showdown: 3 Stories You Should Read 1/28/2019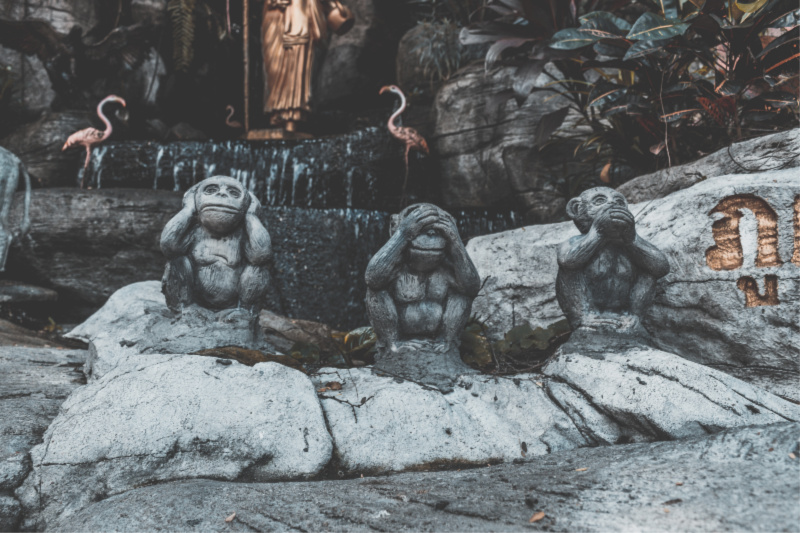 Reading Time:
3
minutes
Confluence Daily is your daily news source for women in the know.
In the category of:  But of course…
If the president doesn't get what he wants, he'll either close the government again or declare a national emergency.
In an interview on Sunday, Trump told The Wall Street Journal that he puts the chances of the 17 lawmakers tasked with striking a deal before temporary funding lapses at "less than 50-50." Should Democrats offer him anything under $5.7 billion to construct a wall the majority of the country doesn't want, and which Nancy Pelosi has consistently rejected, he would have little choice but to veto it, describing another potential shutdown as "certainly an option."
Alarmingly, it's not just Baby Huey who's threatening to grind the country to a halt for a second time in two months; the so-called adults in the room are getting in on the action, too. In an interview with CBS's Face the Nation, acting chief of staff Mick Mulvaney saidanother shutdown is a strong possibility. Worse, should the president decide not to go two-for-two on government closures, there's a growing chance he'll declare a state of emergency to get his way. "The president's commitment is to defend the nation, and he will do it either with or without Congress," Mulvaney told Fox News Sunday. According to The Washington Post, Trump reportedly believes such a scenario "may be his best option," and that reopening the government on Friday, per a White House official, was "clearing the deck" for executive action rather than folding on the wall. Some Republicans, like Marco Rubio,have cautioned Trump against such a move, arguing that it would set a horrible precedent. But apparently, others are privately egging Trump on.
In the category of:  Herd immunity.
There are more than 30 cases in Clark County near Portland, Oregon.
An ongoing outbreak of measles — one of the most infectious diseases known to man — in Washington state has prompted the governor to declare a public health emergency.
As of Saturday, there were 31 cases in Washington's Clark County, which borders Portland, Oregon. Most of the cases involved children between 1 and 10 years old who had not been vaccinated. There's also one adult case in nearby King County, whose largest city is Seattle.
"The measles virus is a highly contagious infectious disease that can be fatal in small children," Washington's governor, Jay Inslee, said in his emergency declaration on Friday. The fact that it's spreading in Washington, since the outbreak was identified on January 18, creates an "extreme public health risk that may quickly spread to other counties."
The reason for the emergency is simple: Measles is extremely contagious. A person with measles can cough in a room and leave, and — if you are unvaccinated — hours later, you could catch the virus from the droplets in the air that they left behind. No other virus can do that.
In the category of:  Not the kind of recording setting most people want to do.
Absurdly cold weather is about to grip much of the US, trapping millions of Americans in sub-zero temperatures and bringing "dangerous to impossible travel conditions."
Some states could suffer the coldest air in a generation, the National Weather Service said.
But the deep freeze is only half of the story. The Dakotas are grappling with blizzard conditions, the National Weather Service said. And heavier snow is expected in the Upper Midwest and Great lakes, meaning "dangerous to impossible travel conditions."
Confluence Daily is the one place where everything comes together. The one-stop for daily news for women.