Reading Time:
2
minutes
By:  Lisa M. Hayes – Confluence Daily is your daily news source for women in the know.
It seems pretty likely that in the next few days the Mueller report will be finished – which is not necessarily to say it will be released. However, that's a whole different post…
Whether you a Republican, or a Democrat, or politically neutral, or you fall in the "I don't give a shit because they are all bastards" camp, make no mistake, this is important and it will impact you, particularly energetically.
This thing is going to land in the collective consciousness with a hard thud. All that resolution you've been waiting for is not likely to be delivered with the end of the investigation. In fact, it's quite the opposite. In about 1000 ways this is where things get even dicier, more divisive, and significantly scarier for a lot of people. The day Mueller finishes will be the day the real battle for our country begins.
I am not saying this to stir up a lot of gloom and doom, fight or flight kind of fear mongering.
I am saying this because NOW IS THE TIME TO DOUBLE OR TRIPLE DOWN ON DOING THE THINGS THAT BRING YOU JOY.
Sleep more.
Drink your water.
Eat good food.
Laugh a lot if you can.
Hug people.
Because what's coming will feel like both war and a category five hurricane and no matter how "unplugged" you are or how "above it all" you think you're floating, this will create a ripple in the force – the force we are all a part of.
You know, "Winter is coming…"
This is history in the making and it's a kind of history most of thought we'd never have to live.
We are about to have a very human experience that has impacts that go way beyond our borders. Most of us can't be spiritually evolved enough not to be human.
Take care of yourself.
Take care of each other.
More by Lisa: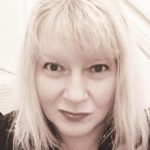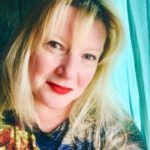 Lisa M. Hayes, Senior Editor of Confluence Daily. 
Confluence Daily is the one place where everything comes together. The one-stop for daily news for women.