Reading Time:
2
minutes
By:  Lisa M. Hayes – Confluence Daily is your daily news source for women in the know.
To all the old white men out there who feel like they've got something special and want to lead, I have one suggestion for you:
PICK A CANDIDATE YOU CAN SUPPORT AND WORK YOUR ASS OFF TO GET THEM ELECTED. MAYBE IF YOU'RE LUCKY, YOU'LL GET A LEADERSHIP ROLL IN SOMEONE'S CAMPAIGN.
That's what the rest of us will be doing.
It's no longer the age of the old white man and I don't care what old white man we're talking about.
To all the Bernie loyalists out there who say, "If the Dems don't get their act together to support Bernie or someone like him, I'll vote for Trump again.", I also have something to say to you.
Trump may be a foreign asset, but you'll end up being a pawn in the propaganda machine built to put Trump in office – again
– and yes, I hear you, "But the Dems stole it from Bernie" – except the truth is Russia stole it. You might not like what the DNC did. However, USSR is a much bigger problem. There are real consequences for failing to unify.
Children in cages, anyone???
How about the largest tax cut for the rich in modern history?
The end of women's reproductive rights and gay rights and just about every right we've come to think was, "settled law" is on the block. We don't get to fall apart over a tantrum. The stakes are too high.
If we learned anything from the 2018 election cycle it's the fact that diversity is electable. Ladies and Gentleman, diversity is the future.
Bernie Sanders would be 79 years old when he took office if he were to win the election. He had his time and that time has passed. It's a vanity campaign for the disillusioned.
We can find our feel-good inspiration elsewhere and when we do, we need to get to work. 2020 is not a given for the left. If you think it is I'd like to remind you of a certain evening, November 6, 2016, when we all thought we were going to see our first female presidential candidate give her acceptance speech and start packing for the White House.
More by Lisa:
Roger Stone is Finally Indicted and Taken into Custody: It's a Doublewide Domino Falling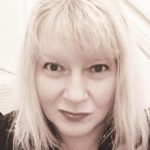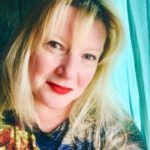 Lisa M. Hayes, Senior Editor of Confluence Daily. 
Confluence Daily is the one place where everything comes together. The one-stop for daily news for women.