3 Stories You Should Read 4/30/2019: Booker, Biden, Deutsche Bank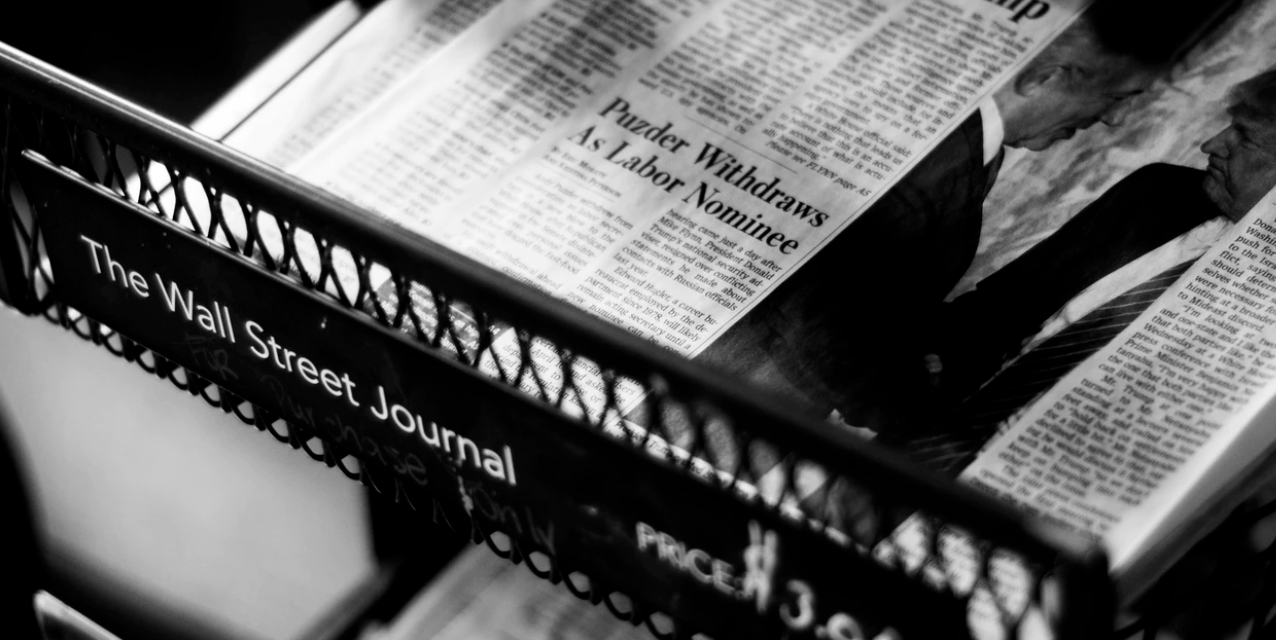 Reading Time:
3
minutes
Confluence Daily is your daily news source for women in the know.
In the category: Of course, he did.
President Donald Trump, three of his children — Donald Jr., Eric and Ivanka — and his business are suing two banks to block them from turning over financial records to congressional committees that have issued subpoenas for the information.
The legal action, filed in New York's Southern District, is against 
Deutsche Bank
, one of Trump's lenders, and Capital One. Both banks "have long provided business and personal banking services to Plaintiffs," Trump's attorneys said.
"The subpoenas were issued to harass President Donald J. Trump, to rummage through every aspect of his personal finances, his businesses, and the private information of the President and his family, and to ferret about for any material that might be used to cause him political damage. No grounds exist to establish any purpose other than a political one," Trump's attorneys wrote in the complaint filed late Monday.
The lawsuit is the latest salvo by the President in efforts to hold off Democratic scrutiny of his business and personal finances, and is similar in legal strategy to actions brought last week against an accounting firm and a congressional chairman.
In the category of:  Uncle Joe
After a decidedly rocky run-up to the official announcement of his presidential candidacy, Joe Biden has to be happy with where he finds himself in the race today — particularly after a 24-hour run that simply could not have gone any better for him.
It all began Monday morning when President Donald Trump took to Twitter — as he does — to launch a series of attacks on Biden.
"The Media (Fake News) is pushing Sleepy Joe hard," 
tweeted Trump
. "Funny, I'm only here because of Biden & Obama. They didn't do the job and now you have Trump, who is getting it done – big time!" It was one of five(!) tweets about Biden that Trump sent on the day — even as his advisers were asking him to avoid singling out any specific 2020 candidate for fear of elevating them.
Uh, you think? The way Biden wins this 20-way primary isn't as a fresh face or as the most liberal candidate. He wins by convincing Democrats that the only thing that really matters is beating Trump — and that he is the best person in the race to do that.
In the category of: Someone has to stop it.
As the Trump administration tries to keep more asylum seekers in detention, progressives want to throw the detention machine in reverse.
The bill, the Dignity for Detained Immigrants Act, was first introduced in the 2017-'18 Congress (with Washington Reps. Pramila Jayapal and Adam Smith co-sponsoring it in the House and Booker introducing the Senate version).
It's being reintroduced this week as a response to an April ruling from Attorney General William Barr that prohibited asylum seekers who came to the US without papers from posting bond. If Barr's ruling goes into effect as scheduled over the summer, single adult asylum seekers will be at the mercy of Immigration and Customs Enforcement (ICE) to decide whether to release them on parole or keep them in detention for weeks or months.
Democrats' bill would reverse not just Barr's ruling but the entire system on which it was built: the 20-plus-year expansion of an immigration detention system that has turned detention into the default state for immigrants who've been arrested by ICE or apprehended by border agents.
Confluence Daily is the one place where everything comes together. The one-stop for daily news for women.