Reading Time:
4
minutes
By:  Kate Anthony – Confluence Daily is your daily news source for women in the know.
Single men who are dating in the 21st century and who consider themselves "good guys":
You're gonna have to take extra care of the women you're interested in or are dating these days.
You're gonna have to be "extra" for us. You're gonna have to work harder than you think you should have to because your brothers are out here beating us down.
This new world we find ourselves in that's given rise to more toxic behavior than most of us ever knew existed, has most single women I know feeling pretty fucking terrified.
If we're putting ourselves out there, it comes with a level of vulnerability we've never experienced. (Which is why so many of us are just. fucking. not.)
We're living in a world in which women's rights are being stripped away, and if you think that doesn't scare us deeply and personally, you've got some work to do.
Those of us who are putting ourselves on the playing field are doing so with a ton of fear, and some well-worn armor.
Because for every one of YOU, we've had to deal with at least 75 of THEM. Men who send dick-pics, men who ghost us, men who view us as bait, men who talk about toxicity and the patriarchy, who say they don't know how women can even date today, making us feel safe, only to turn around and BE toxic and patriarchal by using those terms to lure us in and then ghost us, or worse.
Talk to your single female friends. You'll find we're all beaten down, tired, and afraid.
There's no good reason for us to keep doing this, other than the fact that we want love and connection and partnership, and we have to believe that at least one of you will be a good match for us.
So, if you're a "good guy" who's dating in this landscape here's what we need from you:
1. Call us in a timely manner. Make us feel like we matter. This may sound basic, and it is, but you'd be surprised how few men actually do this these days.
2. If you enjoyed a date with us, text us to tell us so immediately. Immediately. Like, from the fucking Uber.
3. Ask us on a second date right away. Don't leave us hanging and guessing. That whole three-day rule is ancient history and a deliberate mind-fuck meant to throw women off balance and give men all the power. Don't fucking do it.
4. If you didn't enjoy the date, tell us. We're fine. We probably didn't either, as such things are usually a two-way street. Even if you think it'll disappoint us, we'll be far happier for the honesty than the ghosting.
5. IF YOU GHOST A WOMAN YOU ARE NOT A GOOD GUY, I don't care what your female friends tell you about yourself, you're an asshole.
6. Ask us questions about ourselves, and then LISTEN to the answer without interrupting. You have no idea how much this turns us on.
7. Don't kiss us if you're not going to call us. That's just opportunistic and gross, and not the kind of thing a "good guy" would do. Again, this makes you an asshole.
8. If you're unsure and need time to process or decide, ask us on a second date to gather more information. That's why it's called "dating." We probably feel the same way.
9. Take the time in your busy day to text us to tell us you're thinking about us. You have no idea how much that one act means. I don't care how busy you are; it's just not that fucking hard.
10. Your actions matter far more than your words. We know men use words as strategy and we don't trust anything you say. Sorry, that's just a fact at this point; you'll have to excuse our cynicism (see dick pics and men using words to manipulate us above). Your actions will make us trust you and feel far more secure than any words you use.
This shit ain't easy. Until this point, you haven't had to work this hard. Sorry not sorry. The impact of centuries of living under the patriarchy has come to a frothy, gooey head, and your brothers are out here on these mean streets making this much worse for all of us.
You wanna really change the landscape? Talk to other men and put an end to this shit.
Until then, take extra good care of the women you love, like, or are mildly interested in dating.
The return on your investment will be well worth it.
Namafuckingste.
PS: if you haven't been single since November of 2016, you don't get to argue with this post.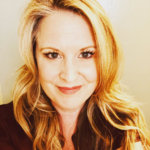 Kate Anthony is the host of The Divorce Survival Guide Podcast. Kate certified divorce coach who helps women decide if they should stay in or leave their marriages and then guides them through the divorce process should they choose to leave.
Kate empowers women to find their strength, passion, and confidence even in the most disempowering of circumstances and helps them move forward with concrete plans, putting their children at the center (not in the middle) of all decisions.In addition to her certification, Kate has also trained as a relationship coach and is an expert in communication, co-parenting, and emotional intelligence.
You can find Kate at www.kateanthony.com and on Facebook and Instagram. You can Subscribe to The Divorce Survival Guide Podcast on iTunes here, and take the 2-minute Should I Stay or Should I Go Quiz here.