3 Things You Should Read 7/19/2019: Hope Hicks, Epstein, Trump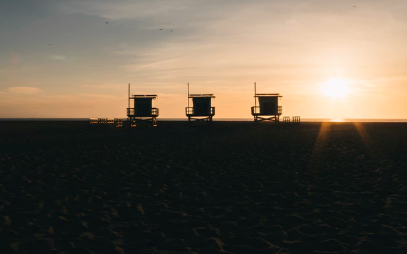 Reading Time:
3
minutes
Confluence Daily is your daily news source for women in the know.
In the category of:  Executive disorder
The Trump administration floated the possibility of admitting zero refugees next year during a recent meeting with officials from the Department of Homeland Security, State Department, the Pentagon and other agencies, according to sources familiar with the meeting.
A number of options are being discussed and the zero option already received pushback from some government officials, according to one source.
The crack down on refugees is in line with the administration's immigration agenda which has sought to limit entry to the US. Earlier this week, the administration also put in place a regulation that bars most Central American migrants from seeking asylum in the US.
Politico
 reported on the details of the meeting, which took place in the Eisenhower Executive Office Building with around 20 officials last week.
In the category of:  It's always comes back to the little black book
Nick Bryant started pursuing the disgraced financier around 2012. He talks about how the world finally caught up, and where the case may go from here.
Ever since Epstein's arrest on July 6, there's been growing scrutiny of his vast network of rich and/or famous and/or powerful friends and acquaintances—or former friends and acquaintances, as it were. There's a road map to that network in Epstein's now-infamous black book, filled with many bold-faced names, phone numbers, and addresses, from Donald Trump, Bill Clinton, and Ehud Barak to Alec Baldwin, Ralph Fiennes, Mick Jagger, and even Courtney Love. "It is a mosaic of Epstein's social contacts," the investigative journalist Nick Bryant told me.
Bryant first got his hands on a copy of the black book in 2012, after the feds caught Epstein's former house manager trying to peddle it for $50,000. At the time, Bryant was shopping a feature on Epstein, without success. "My Epstein article would focus on the government malfeasance that enabled Epstein to skate on scores of child abuse charges," Bryant wrote in a pitch he submitted to various editors, "and I would also look into covert ties that the government may have had with Epstein. Moreover, the little black book opens up multiple vistas of investigation, and I would attempt to amass sufficient corroboration on some of the power broker perps who molested these girls."
In the category of:  Don't forget Stormy
Unsealed search warrants for the president's former attorney Michael Cohen say Hicks had knowledge of the payment to porn star Stormy Daniels.
Hicks' denial comes after FBI search warrants were unsealed in federal court Thursday regarding former Trump lawyer Michael Cohen's involvement in the payment. The warrants also say that Hicks and the president were aware.
"Reports claiming that Ms. Hicks was involved in conversations about 'hush money' payments on October 8, 2016, or knew that payments were being discussed, are simply wrong," Bob Trout, Hicks' lawyer, said in a statement. "Ms. Hicks stands by her truthful testimony that she first became aware of this issue in early November 2016, as the result of press inquiries, and she will be responding formally to Chairman Nadler's letter as requested." 
Confluence Daily is the one place where everything comes together. The one-stop for daily news for women.