Reading Time:
4
minutes
By: Sarah Grace Powers – Confluence Daily is your daily news source for women in the know.
Scattered along the roadsides, dotting the edges of sunny trails, and clustered in gardens, the cheery faces of California poppies brighten up even the foggiest coastal summer days.
This prolific wild plant offers us much more than the beauty of  lovely blooms. Remember the scene in The Wizard of Oz where the wicked witch conjures up a field of poppies to lull Dorothy and her companions to sleep? Well, California poppy gives much the same effect as its close cousin, the red Oriental poppy.
I don't know if you'll fall asleep if you lay down in a field of California poppy, but if you sip the tea or tincture, this plant can help you relax and sleep. It also acts as a mild pain reliever. Although it possesses similar properties, it is not at all addictive like the Oriental poppy from which opium is made. It is like a milder (and legal) younger cousin.
Poppy History And Lore
California Indians cherished the poppy as both a source of food and for oil extracted from the plant. They ate the green fern-like foliage as a vegetable, consumed the flowers as a delicacy, and used the entire plant as a mild painkiller.
The Costanoan tribe valued the flowers to induce sleep and to kill head lice. The Mendocino used a root extract as an external cleanser, an internal cure for stomach-ache, and a liniment for headaches and open sores. The Pomo rubbed boiled or mashed seed pods on a nursing mother's breasts to help stop milk production.
California poppy was also commonly used as a remedy for toothaches; the root was cut and the juices applied to the sore tooth.
Spanish explorers called this flower copa de oro, "cup of gold" or sometimes dormidera, which means "the drowsy one" because the flowers close at dusk.
This plant got its unusual botanical name, Eschscholzia californica (it's not a Papaver like other poppy flowers) from the physician and naturalist who "discovered" the plant.  Dr. J. F. Eschsocholtz arrived in California with a group of Russian explorers. They dropped anchor in San Francisco in the spring of 1816, and found themselves surrounded by hills of the golden flowers. In the typical practice of the time, the good doctor claimed this bit of nature as his own.
Today's Uses For Poppy
Modern herbalists use the whole plant to treat pain, anxiety and insomnia. California poppy can be prepared into a tincture made from the fresh or dried plant, but fresh is preferable so now's the time to pick your poppies and make your tincture!
It can also be prepared as a tea (or 'infusion' in herbal talk.) To make an infusion, pour a cup of boiling water onto 1-2 teaspoons of the dried herb and let steep for at least ten minutes. If making a tea with the fresh plant, use 1-2 tablespoons.
California poppy is an excellent mild relaxant for hyperactive or sleepless children. It is probably easier to get them to take a few drops of the tincture rather than a whole cup of tea as the taste is rather bitter and unpleasant. Start with smaller doses, such as a half cup of tea or 20-30 drops of the tincture. The plant is also considered to be a mild antispasmodic.
You may have heard that it's illegal to pick California poppies, but there is no such law. There is a state law that makes it a misdemeanor to cut or remove any flower, tree, shrub or other plant growing on state or county highways. So don't worry if you want to pick some poppies and experiment with their medicine, just don't harvest along the roadsides – or your poppy plants will be laced with the exhaust spewed out by passing vehicles. And stay away from places where herbicides are allowed.
Easy To Grow
You can brighten your yard and garden with California poppies. And then you'll have your own stash for harvesting.
Poppies thrive best when planted in the fall. If possible, plant them by seeding directly into the ground. I can tell you from personal experience that the seedlings do not transplant very well. If you do need to transplant them, be sure to do it when they are very young as they send down a long tap root. This is why they also get super unhappy in small containers.
They also hate excessive heat. So if you live in an area that's been 100+ degrees for the past month, all the poppies might be gone. It's a wildflower that thrives areas with good drainage and  cool sunny conditions.
Scatter the seeds throughout your yard and garden this fall, and watch for the cheerful orange blooms come next spring.
You Don't Have to Live in California
If you live anywhere in the Western United States, you may find California poppies growing wild in your neighborhood. But for everyone else – do not despair! Even if you have no interest in growing your own crop of poppies you can still experiment with this plant's healing and relaxing properties – because other people have done the work for you.
Although you can probably locate and purchase the dried herb, as noted above it makes a rather unpalatable tea. So your best bet is to purchase a high quality tincture of California Poppy. That way you know the medicinal qualities have been extracted when the plant is fresh and at its peak.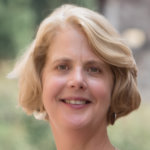 Sarah Grace Powers is a Holistic Life Coach and the creator of The Ageless Body Blueprint. She works with women over 40 who want to embrace ageless living and who are ready to release the weight—physical or emotional— that holds them back from achieving their dreams and making their impact in the world. 
Sarah is a long-time herbalist and certified life coach with decades of experience in the natural health field. Find her at SarahGraceCoach.com, or  Download her free report:  Five Surprising Mistakes That Sabotage Your Weight Loss (when you're over 45).
More by Sarah:
How To Feel Younger Today
Two Kitchen Spices That Can Balance Your Blood Sugar and Regulate Weight
Find Freedom from Food Addiction
Confluence Daily is the one place where everything comes together. The one-stop for daily news for women.