Reading Time:
2
minutes
Confluence Daily is your daily news source for women in the know.
Lisa Luna Stravers has a unique approach to mentoring teen girls. Today she shares soulful insights into the life of this generation of teen girls. Their reality is not what you might think. She was gifted this knowledge as she lead a teen girls' circle that maintained the same core group for 7 years. She journeyed with these beautiful young humans as they discovered their sexuality, navigated relationships, lived with crushing academic pressure, experimented with too many substances, dealt with self-harm, suicide attempts, parent deaths and divorces. The girls felt a safe respite in her care and for the first time felt deeply listened to by an adult. Her guidance saw them through some of their toughest times. There are bits of wisdom she shares that are applicable to anyone raising a daughter today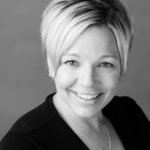 I consider it my life's work to build community and connection. I am a warrior mom of two teenage girls, a passionate educator and musician seeking inspiration and to inspire. I have recently embarked on a journey to combine my experiences as an educator, artist and as a parent to help develop programs to support and educate parents, especially those struggling in their relationship with "tweens" and teens.
I am a graduate of The Parent Coaching Institute and I am member of Building Connected Communities where I trained to facilitate the Conscious Parenting Workshops. My husband and I both currently serve on the St. Luke's Pediatric Family Advisory Council representing families with children hospitalized due to a mental health crisis.
I also have an extensive performance as well as teaching/directing background. I currently own and operate Open Door Music Studio where I teach voice, Piano, Percussion Ensemble. I also co-founded and co-directed the BIG (Boise Inter-generational) Choir.
I am a voracious lifelong learner. I received a Bachelor of Arts in Music from Colorado Mesa University in Grand Junction, Colorado and a Master's of Music/Vocal Performance from Western Washington University in Bellingham, Washington.  In addition to receiving my Parent Coaching Certification ®, I also have an Idaho Elementary Teaching Certificate with a K-12 Music Endorsement, an Orff Level 1 certificate, World Music Drumming Level 1, and I am a trained Music Together ® teacher.
I continue to compose and perform regularly.
My current higher calling is to combine all of these experiences to help improve the lives of parents, children and families.
Confluence Daily is the one place where everything comes together. The one-stop for daily news for women.