Reading Time:
2
minutes
By: Tracy Mcneme Carrothers – Confluence Daily is your daily news source for women in the know
As we move deeper into this election cycle civility, the siren song of white people, is popping up more and more.
We must be civil is is the faved head- in -the -sand approach of white women in particular.
We like to pretend as if "excuse me, sir, could you kindly remove your foot from my neck" is how corrupt, racist, sexist systems are overturned.
And by we I mean those of us conditioned to operate and function in and hold up a white supremacist system.
On a pretty steady basis we get emails and other fun documents rollin' out that confirm the administrations white supremacist views…such as the ones from that one guy. I don't like to say his name. Initials S.M.
But, we live in a time, and always have lived in a time when the words of marginalized and disenfranchised people aren't believed even when we have the racism spelled right out in email.
Anyway…I am not one to call names or talk crap about people's looks or their misfortunes or whatever. I am one to call a racist a racist and a vote for a racist racist.
So, instead of asking for civility how about we ask for justice. How about we listen to the pain and the actual experiences of those who live it. If I see one tweet or post or whatever asking people to be nice to each other I really hope I see 20 others that acknowledge the pain that people are suffering in our country. Can we please do better in 2020.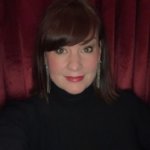 Tracy Carrothers is an expat, certified life coach, and attorney living in Taipei, Taiwan. In 2008 she left her career as an attorney and moved with her family to Japan. For over a decade she has surfed the waves of multiple moves, life abroad, and all that it entails. She is a mom to two energetic boys and Sadie the rescue dog. Tracy is a continuous student of personal development and living well.  A recent battle with breast cancer proved to be a master class on gratitude, confidence, anxiety, and the reality that nothing is promised (so get on with living). She coaches women to own the ability they have to live soul-centered, powerful lives. Give her a karaoke mic and she will never put it down.  On an average day you will find her working out in her garage, hiking the gorgeous mountains of Taiwan, or yelling at Twitter.
Confluence Daily is the one place where everything comes together. The one-stop for daily news for women.
.