Reading Time:
5
minutes
By: Janette Dalgliesh – Confluence Daily is your daily news source for women in the know.
19-26 January 2020
The next few days create a fabulous set up for the New Moon at week's end. It's like prepping the soil to sow new seeds, and you get to choose the plants and the layout. Lovely!
Yes, we are all still in the Saturn-Pluto conjunction party, and that will be part of the zeitgeist for the rest of 2020, with its echoes of "clean out the shit, build something solid".
That means big societal shifts are not yet over. And you and I, dear reader, have the potential to influence or directly control the direction in which they go, through our focus and our actions. So let's do that. Let's sow those seeds.
The last time we had this particular conjunction in Capricorn was in 1517.
That's the year Martin Luther published his Ninety-Five Theses, the dissertation which would eventually lead to The Reformation, the first significant challenge to the European church's outmoded authority. It was also the time when the Ottoman Empire finally defeated the Mamluks in Egypt, in part because the Mamluk military clung so tightly to their old outdated weaponry.
Under this influence, old outmoded paradigms begin to break down and make way for something new.
We also have Uranus in Taurus, picking up momentum after the recent shift out of Retrograde and into forward motion. We can all expect a shakeup in our relationships with our own resources especially our bodies, our money — and the planet we live on.
And of course, this New Moon marks Chinese New Year, bringing in the energy of Rat: quick, clever, associated with wealth, prosperity and surplus.
Before the New Moon, we have some astro-events which set the scene perfectly (exact dates below).
First, asteroid Pallas Athena moves into Capricorn, bringing crystal clear strategic thinking and wisdom to the Capricornian party.
Wait until she's there before you even think about designing overly elaborate plans for what you're creating in 2020. Her presence can open your eyes to options and potential outcomes you may not have seen before.
Then, we get even more clarity when the Sun crosses into Aquarius two days later, bringing gusts of fresh air and activating a hunger for knowledge, ideas, concepts and innovations.
With this Uranus-ruled sign activated by Sun's fire, you may feel a yearning for freedom, and that's a fantastic antidote to any rigidity which might have arisen during the recent heavy Capricorn season.
Capricorn on its own is heavily Saturn-oriented; and Saturn can usually only imagine more of what's gone before. He can also be a challenging source of imposter syndrome and not-good-enough thoughts.
With Sun in Aquarius, it's a whole lot easier to imagine a new and more resilient foundation for what we're all creating, and it brings our focus up and out to gaze at the people for whom we might be building our public legacy.
Aquarius urges us to apply intellectual curiosity, especially in terms of our relationship to the collective.
Sun here also activates Mercury in Aquarius, so our communication skills are elevated, we find new ways to articulate and explain new and innovative ideas, and it's also easier to spot tired, jaded old stories – both individually and collectively.
It's a perfect opportunity for talking about climate change, or the complexities of a constitution or impeachment, to people whose curiosity is even slightly accessible.
And with Trickster Mercury in the sign of Uranus, god of unexpected change, we are likely to see things being stirred up more than usual. You can expect this combination to rattle the cages, to disrupt and discombobulate.
The key to navigating the disruption? Having clear intentions about what you want next. No detail required – in fact, the broader, the better.
Something like "I intend to be, do and see that which pleases me". Or "I intend to be a woman who loves her life". Or "I intend to be a citizen of a country which leads the world in compassion, intelligent management and a fair go" (that last one might be one of mine heheh).
Knowing your overall direction will keep you steady, while the disruption shakes loose the things that might otherwise pull you off track.
Next comes Dark Moon in Capricorn.
Every Dark Moon is a time for releasing, closing things down, resting and recharging. This Dark Moon will activate the Saturn-Pluto conjunction itself, so it's a perfect way to tie up any loose ends from that dynamic. Do practice a ton of self-compassion, to avoid any sense of "not good enough / not doing enough", both of which can come up with a Capricorn Dark Moon.
You can also use the Dark Moon to release anything from the period since the last Saturn-Pluto conjunction in 1982.
If you're old enough, look back and review the whole cycle 1982 to 2019.
What can you release and let go of, from that period of time?
Who were you all that time, that you're now ready to shift?
It's also a good time to look to our own systems and structures for money, governance and organisation. We want to clean up, ready for the innovative possibilities that will come through. You can expect to see some startlingly simple solutions that you haven't been able to see before, especially if you can set those intentions and then relax about them.
After Dark Moon, along comes the New Moon, a perfect time for the planting of new seeds into all this freshly turned soil.
Set your intentions, the broader the better.
The details are not required yet, though they will become clearer this week.
The strategies are not required yet, though they will emerge this week.
Directionality is required.
Even if it is simply "I intend to be someone who loves her life". That's a damn fine seed to plant!
You can expect more information to be revealed in the first week of the lunar cycle, so make sure you build in plenty of wiggle room.
This is the sequence you want to aim for, more or less, as the lunar cycle moves forward from the New Moon:
New Moon – plant the seed, collect the information, make the plans, do the research
First Quarter Moon – tackle any issues arising, take action, build momentum, set up structures, organise
Full Moon – harvest, blossoming, launch, your plans bear fruit, time to share information, go public
Third Quarter Moon – review and adjust, reap the rewards, begin to prepare for closing down this phase of whatever it is you're doing
Dark Moon – back to the dynamic of closing down, tying up loose ends, reflecting, resting and recharging ready for the new lunar cycle
During the Capricorn party, we all felt the sea-goat yearning for the highest summit. Not comfortable, but extremely useful.
Now, with new knowledge (Sun into Aquarius, then New Moon), excellent strategic wisdom (Pallas Athena into Capricorn), and some timely disruption (Mercury in Aquarius and Uranus in Taurus), we begin to see more and better paths emerging, to make that journey to the summit way, way easier – and potentially a lot more fun.
Notice and enjoy the lightening energy over the coming week.
Enjoy your new intentions, whether they're for this lunar cycle only, or for the whole of 2020 (or both!).
And if you'd like something delicious to help you work with the New Moon, check out Cindie Chavez and her beautiful Moontreat products. Highly recommended! (Note – at time of publication, this links to the December 2019 New Moon, so keep checking in until Cindie updates!)
Exact times (US Eastern timezone):
18 January, 5:31AM – Pallas Athena into Capricorn
20 January, 9:54AM – Sun into Aquarius
23 January – Dark Moon in Capricorn
24 January, 4:42PM – New Moon at 4º Aquarius
1 February, 8:41PM – First Quarter Moon in Taurus
9 February, 2:33AM – Full Moon in Leo
15 February, 5:17PM – Third Quarter Moon
22/23 February – Dark Moon again, in prep for the next New Moon!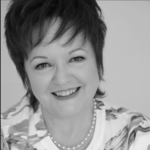 Janette Dalgliesh has a simple mission in life – to wreak more joy in the world. A keen student of astrology, brain science and Law of Attraction, she serves her people through astrology consults, coaching, teaching and writing. If you'd like Janette's in-depth insights into your own unique astrological chart, you can find her via Facebook, or at her website Resonant Joy. And if you'd like to get Janette's Confluence articles directly into your inbox (along with some extra