Reading Time:
7
minutes
By: Janette Dalgliesh – Confluence Daily is your daily news source for women in the know.
29 March – 4 April 2020
I won't pretend these times are easy. Change is scary. Massive global upheaval is terrifying.
AND
Humans are extraordinarily resilient and resourceful, both individually and collectively. It's our superpower.And the astrology of this year is – pardon my language – fucking awesome for surfing this wave!
Turning our gaze to the astrology is a potent way to soothe our fears, take a big step back, and remember that we have the power to shape our reality, both personal and collective.
In 200 years, humans will look back at this moment in history as a significant turning point. We've already talked at length about the foundation-shaking impact of the Saturn-Pluto conjunction, and that dynamic is still at play. Anything with insubstantial foundations will not thrive.
This week sees an intimate dance between the mogul and the magician, as Jupiter meets up with Pluto for the first of three visitations in 2020 (exact dates below – put 'em in your diary!)
Here in Capricorn, it's an echo of everything we've discussed about the Saturn-Pluto conjunction.
But where that was more "check all your foundations and make 'em solid" – a hefty and weighty sense of make-shit-real – NOW it's fiercely optimistic Jupiter who says "if anything were possible, what would I/we want next?"
Jupiter doesn't hold back. He doesn't let logic or 'being realistic' slow him down. He doesn't care about the detailed slog of how to get from here to there (that's Saturn's job).
Jupiter prefers to leapfrog the logistics and dream BIG.
His watchword is ALLOW.
That means not holding back out of fear, or because we don't yet know the HOW of the dream.
It also means not pushing forward before we're ready, because some outside voice says we have to hustle, or do All The Things right now.
Allowing is a balance point which looks different for each of us.
This year we're all invited to find that sweet spot for our own selves, and also for our community – our fellow humans.
We know things will be different after this current health crisis.
We're not going back to the way things were. The last time Saturn and Pluto met in Capricorn, Martin Luther defied the Catholic church and nothing was ever the same again.
We are in a new-but-temporary normal.
What comes next will be a NEW new normal, not the old familiar normal.
That's one of the reasons our brains are feeling unnerved and shaken up – deep down, we know we're in the midst of change and we don't know what's on the other side.
But the astrological weather is fully in our favour, because it reminds us that where there is something unknown, we get to CHOOSE.
At the end of this week, Jupiter (the king of the world, the mogul, the emperor, the biggest and best) meets Pluto (the king of the underworld, the magician, the transformer, the most potent and unstoppable power).
They're in the sign of Capricorn, where we find relentless ambition to build something fully authentic for our own self, AND we find politics and big business.
Both are within range of hardworking taskmaster and lord of quality control Saturn, who has been dancing with Pluto since early 2019. His agenda is to get things done, but get them done properly – think rigour and finesse.
Traditionally, Jupiter always wins the day in any encounter with Pluto or Saturn.
Optimism and hope always win out in the end.
In this sign, the meeting of astrological giants is a trigger point for a rise in people-power. It signals an end to dictatorial leadership and the abuse of power by individuals or organisations, in areas such as corporations, political systems, class systems, economies.
It's an opportunity to reshape systems, to review how we do globalisation, how we tackle inequities of all kinds.
We find ourselves in an enforced reassessment of everything.
It is not likely to be fully resolved in the next two weeks.
Like all who walk through history-making moments, we cannot know for sure how this will end.
But we can DECIDE what we'd prefer, and set our faces clearly towards that destination – even if we have no idea yet of the fine detail, or how we'll get there.
Personally, it's similar.
If you've been living with a whole lot of outside voices telling you how you SHOULD do things, this astro-weather has the potential to reveal that to you.
As I've said to a few clients this week, it's as though you can see a door where previously there was only a blank wall. And this dynamic will also give you the keys to the door so you can liberate yourself, if you choose.
It may not be an overnight thing, and it will likely take some effort because it may mean re-training your brain.
But re-training a brain is remarkably fast. Have you noticed how weird it looks to see characters in movies and even TV commercials hugging and breaking the new distancing rules? – your brain's adapted to the current normal already!
This year is a stunningly potent opportunity to shape our world anew.
This week, you're invited to get super clear about what you'd like next, to whatever extent you are able – and ignoring all the rules of logic and what's 'realistic'.
In the first dance step of three for 2020, Jupiter, Pluto and Saturn are activated by the lovers Mars and Venus, both changing signs in a powerful intake of fresh air and potent fire, to balance the earthy weight of Capricorn. 
This is helpful because these two inner planets make it easier to take our focus from the big world-changing stuff (good to know, but can feel a bit overwhelming) to the personal (something we can each work with in the here and now).
They both provide a great way to get some traction and figure out what to DO with this astrology.
Changing the whole world feels WAAAAAY too big.
Figuring out your own vision and moving towards it is far more doable
Mars moves into fiery Aries, where he will be for a long time thanks to a Retrograde period starting in July (more on that closer to the time).
You can expect to feeling an urge to take fresh new actions.
For best results, start by deciding the overall direction you'd like to move in next, so your actions can be congruent with that. And remind yourself that since Mars is here for a while, there is no rush to get it all done right away.
For example – if you've just been stood down from your full-time retail gig, and you've always wanted to use your years of Reiki training to create a new profession, this might be the perfect time to offer a remote Reiki healing session to an anxious person, as a first step on the path to that long-term vision. No need to set up an entire business right now – just take that one small action of using your skill to be joyfully of service.
Venus moves into Mercury-ruled Gemini, where she will be until August, thanks to a beautiful Venus Retrograde coming up soon (more on that next week).
Here in Gemini, she finds her voice in brand new ways. You can expect to be more articulate and able to express your preferences, especially in any one-to-one significant relationships – your lover, your colleague, your client, your BFF.
The energy is lighter, more flirty, more curious, more eager to understand without judgement. And it's a beautiful support for those parts of your life and your work at the moment is communication. You can expect it to be easier to write and speak to the collective as though you were talking to just one person – which is always more potent.
In other words – it's a big week, with turning points galore.
Yes, it can feel unsettling.
What if you were to simply decide, as much as you can, that overall this time of change is a Good Thing?
For those of us sheltering in place, especially if your day gig has ceased for now – what if this were the gift of a pause, the opportunity to ask "what would I love to happen next, after this is all over?"
Your outside circumstances might feel really scary at the moment – income streams changing, rent or mortgage situations up in the air, domestic arrangements shifting to accommodate everyone, kids and their schooling to incorporate, family members or even yourself in a high risk group.
Please don't beat yourself up if you feel fear, shock or anxiety right now. Acknowledge it and activate compassion – you're only human, after all! – and then find a way to soothe. Take a deep breath. Use my handy handwashing mantra (timed at 20 seconds for convenience), or make your own. Tap into what you would like to happen next, and find one small action to help you feel connected to that.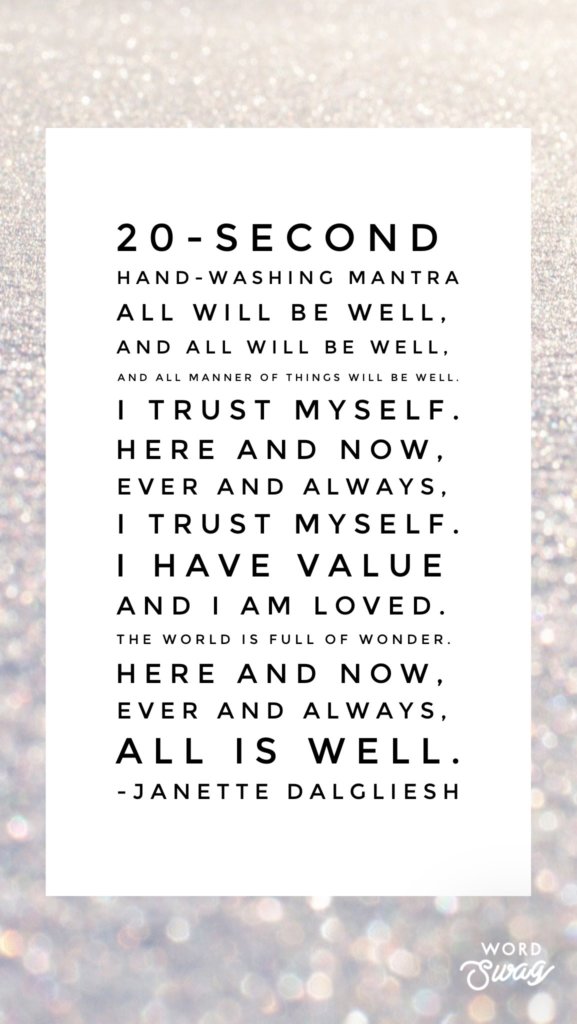 There is enormous magic in the air right now.
Making the most of the astro-weather:
acknowledge any fear, shock or anxiety you might be feeling – flow compassion towards yourself, and set up a strict curation of incoming input (tap into solid reliable information, ignore rumour, conspiracy theories and stats that alarm you)
activate a practice of some kind which helps soothe anxiety and reminds you of the direction you want to go next – visualise, meditate, daily journal, work with your ancestors (especially any whom you know went through alarming times such as the world wars), do protective magic (smoke yourself with frankincense or other incense, light a candle for illumination and warmth)
explore what you really want – Jupiter's mantra is ALLOW, so he doesn't pay attention to anything that starts "I'd love that but….". Skip the but. Focus on the dream. You're not required to DO anything with it yet. Just imagine it.
if you know the dream, fabulous! If it's still elusive, no drama – what would it FEEL like? Peace? Excitement? Contentment? Tap into that.
what one small action would have you BEHAVING like a person who is already living the dream? It might be reading a certain book, or creating a new habit, or wearing makeup every morning, or writing an article. Pick ONE small thing, and take that action. (If you feel inspired to do more, go for it – but this is NOT a time for triggering overwhelm and trying to do All The Things)
As we find ourselves experiencing our common humanity, we have this extraordinary opportunity to plant and nourish the seeds of what happens next.
Who's with me?!
EXACT TIMES (US Eastern timezone):
30 March, 3:43 PM – Mars enters Aquarius
3 April, 1:10 PM – Venus enters Gemini
4 April, 10:45 PM – Jupiter conjunct Pluto at 24º Capricorn
30 June, 1:46 AM – Jupiter conjunct Pluto at 24º Capricorn
12 November, 4:39 PM – Jupiter conjunct Pluto at 22º Capricorn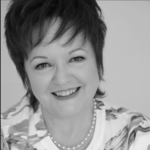 Janette Dalgliesh has a simple mission in life – to help people figure out what they truly want, and then help them get it. A keen student of brain science and conscious creation, Janette serves her people through a unique blend of life coaching and astrology. To find out more, visit her website or track her down on Facebook.