Reading Time:
2
minutes
By: Jacqueline Gates   – Confluence Daily is your daily news source for women in the know.
I woke up this morning with a simmering sense of overwhelm.
It's a symptom of everythinghappeningatonce, EVERYWHERE.
So I gave myself a little extra time wallowing in the coziness of my bed.
AND I PROMISED MY SCARED SELF THAT WE DIDN'T HAVE TO DO ALLTHETHINGS TODAY.
Just one thing.
That's all.
ONE.
THING.
I teach this so often to clients who are overwhumped with housecare and kids and businesses et al.
One thing.
Do that.
Then Ta Daaa the crap out of it.
*grins
My one thing is getting the lesson finished and published for my current program.
That's it.
I wrote "Mostly Writing" on my planner page.
And left the rest blank.
That felt scary and oddly energizing.
I showered and dressed, mascara'd and lipsticked.
Got my French press of cold brew and scanned my astro-weather for today.
I sat down at my desk.
Lit the Vesta candle and offered this effort toward the effort being made by medics and retail workers everywhere.
And I've been writing all morning.
Slowly, the overwhelm has dwindled into a calm acknowledgement of having a lot to do
AND giving myself more time than I was to do it in.
Not everything is urgent, yea?
I've added a few things to my list, as I thought of them, but I'm not giving them any further attention until I'm done with the lesson prep.
Because today is a One Thing day.
And today, that feels like rebellion, and sovereignty, and self-care.
If you're feeling scattered and overwhelmed, try it.
One Thing.
It's where the power is.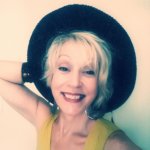 I am the Goddess known as Jacqui.   
I strive to become a masterful live-er,
to live a beauty-filled life …
full of light + depth,
the highlighted,
the hidden;
the messy
and the glorious.
I can help you learn to do the same, and in the process we can make magic in your home and life happen.  
Confluence Daily is the one place where everything comes together. The one-stop for daily news for women.