Reading Time:
< 1
minute
By: Jacqueline Gates   – Confluence Daily is your daily news source for women in the know.
Dear one,
It's paradoxical but true ….
freedom comes from discipline.
Out of structure comes creativity.
Out of routine, spontaneity can flourish.
Yes, I know this sound soooo un-free-flowing,
right-brained-goddess-like,
but believe me, magicpants,
it's absolutely true.
More and more as I coach more glorious-but-stuck women,
I'm noticing that feeling small and unloved
can be mitigated/eased
by setting up simple self-care routines;
that frustration and overwhelm
can be calmed by implementing
seemingly small home-management strategies;
that a campaign to amplify the fab quotient of your closet can
free up a stifling situation at work;
and that 15 minutes of house-love a day
can change your entire world.
Don't poo-poo this, angel.
I've done it often enough to know it to be true.
This is true energy work.
This is owning your present to create your future.
This is taking control where you have most control.
You are Queen of Your Domain.
Isn't it time you reclaimed your realm?
Bliss-ings, your majesty
J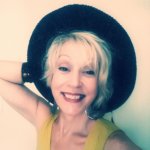 I am the Goddess known as Jacqui.   
I strive to become a masterful live-er,
to live a beauty-filled life …
full of light + depth,
the highlighted,
the hidden;
the messy
and the glorious.
I can help you learn to do the same, and in the process we can make magic in your home and life happen.  
Confluence Daily is the one place where everything comes together. The one-stop for daily news for women.