Reading Time:
5
minutes
By: Janette Dalgliesh – Confluence Daily is your daily news source for women in the know.
For the full lunar wrap-up, check the New Moon article
1-17 August 2020
With any Full Moon, the invitation is to bring what you've been developing out into the daylight, out into the public gaze, so it can come to full fruition.
The upcoming Full Moon at 11° Aquarius activates a radical intellectual curiosity, which seeks to bring new ideas, knowledge and concepts to the collective, from a perspective of leadership and clear thinking.
And the Sun at 11° Leo brings in the fiery self-expression of the lion. No shrinking violets here!
But wait – there's more!
First up, this particular Full Moon also awakens Uranus at 10° Taurus, bringing in the god of unexpected change, he who likes to smash old paradigms and break down defences of constraint and restriction.
We might think of that rebel energy as something frightening – but the Aquarius and Uranus energies are not about ditching helpful rules such as wearing a mask in a pandemic, stopping at a stoplight or honouring democratic process.
They are not about the entitled energy of saying "fuck the rules, if the rules mean I have to be considerate of other people".
Rather, we can use these energies to inspire innovative and intelligent ideas about how we can discard the very systems and paradigms which lie at the base of social disadvantage and injustice.
When people say 'smash the patriarchy' – it's that Uranian energy they are evoking.
And in addition, just after the Full Moon we see Mercury move to join Sun in radiant Leo, where the light of truth and beauty shines so bright, we cannot avert our eyes.
Leo is never about focusing on the dark pain of what's going wrong. He stands centre stage in order to illuminate and warm up the world, so Mercury and Sun in Leo both invite you to speak the truth of where you are headed, not where you've been.
That's not to say you ignore the past. Rather, the light shines bright in all directions, the rebel spirit breaks old bonds, and the path ahead is lit up by those sunny rays of daylight.
This is a time to set clear intentions about what you want to experience, get ready to break some of the rules in your own head about how things work and how they have to be, articulate those feelings of liberation and power in actual words – and then anticipate delightful surprises.
We began this lunar cycle with the New Moon in Cancer, and invitation to self-compassion.
Now we go beyond simple compassion, and give space and voice to our own inner subversive desires.
Remember, too, that wiith Mars in Aries, there is an invitation to tap into fiery courage, feel our own spirit of bold adventure, fan into life a tiny spark of possibility that we might actually be able to undertake impossible quests with ease and grace.
And this is now Mars in the shadow of the Retrograde, where we might begin to feel hints of the Retrograde period to come in September.
As Mars turns Retrograde, we can expect to experience a change of perspective, and that might feel like a hiccup in our forward momentum.
The easiest way to navigate that Retrograde Mars is to remember that three steps forward and two steps back is a dance step, not a problem.
During the Retrograde, and possibly even in this lead-up time, we might experience moments of hesitation which feel like detours or even road blocks.
It could be a bumpy moment as we create something new to share with our people. Or a bump on the road to an election.
Be willing to embrace the pause, and ask "what am I being invited to learn here?"
Activate joyful curiosity rather than letting frustration or guilt or anxiety hold the day.
Here's how to leverage the upcoming astrology:
Revisit the plans you made at the New Moon. Refine and tweak, based on anything you learned over the past two weeks.
Honour the Full Moon in Aquarius by activating your own intellectual curiosity. Aquarius likes to innovate, likes to bring new ideas, knowledge and concepts back to the collective, from a position of leadership. Do your due diligence, check your sources (because science matters), and share what you know.
Honour the Sun in Leo by activating your creativity, shared. Make art, poetry, music, a garden of flowers, a lavish feast. Create beauty and share it with the world, in whatever way pleases you – on social media, with family via snail mail, in the window for a passing sparrow.
Honour Uranus in Taurus by tapping into your body and asking her " what old habit or habits do I need to change in order to show you my love?" Be prepared for the answer to be something like "more naps" or "reduce working hours". The rules in your head might push for "work harder". But with this rebellious planet in Taurus, our relationship with the physical body is like having our own personal Che Guevara on speed dial. We just have to listen.
Take advantage of Mars in Aries, and embrace the spirit of bold adventure and fresh new beginnings. And at the same time, put in place strategies that will help you if and when that bold adventure meets with a gatekeeper or barrier along the way, with the advent of the Rx itself in September. Capture whatever it was that inspired you to take action in the first place: a compelling need, a passion for social justice, a conviction that it's time to do That Thing You Came Here To Do. If and when you meet those road bumps along the way, revisit the inspiration and tap into your own joyful curiosity to see how you can take advantage of an opportunity to regroup and reassess your actions. And consider hiring someone to support that vision NOW, rather than later, to set you up for success (check my website below cuz that's my jam).
Celebrate the glorious radiance of Full Moon in Aquarius and Sun in Leo. Imagine those twin illuminators lighting up every shadowy corner and revealing everything that needs to be revealed, so that the future can see us free to embrace the concepts and ideas we have struggled with in the past. That applies whether it's personal (freedom to run my business MY way) or collective (freedom for all to experience the same opportunities and the same kindnesses we all want).
Let that light set you (and us) free!
Exact times (US Eastern timezone):
25 July, 10:10 am – Mars enters Rx shadow zone at 15 Aries (and will turn Rx 9 September)
27 July, 8:32 am – First Quarter Moon at 5 Scorpio
3 August, 11:59 AM – Full Moon at 11º Aquarius
4 August, 11:32 PM – Mercury into Leo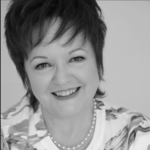 Janette Dalgliesh helps rebel progressive women create their 5-year dream in three months (even if they don't know what that dream is yet). Her international clientele — the poets, the politicians, the artists and the entrepreneurs — all use their unique skills and talents in the work of dismantling outmoded systems, both external and internal. Janette uses her unique blend of astrology and neuroscience-based coaching to help women come home to themselves and their inherent, world-altering power, so they can do work which makes a difference, makes good money, and makes their hearts sing. Find Janette at her website.