Reading Time:
4
minutes
By: Lisa M. Hayes – Confluence Daily is your daily news source for women in the know.
For the sake of my family, I wish it didn't feel this way to me, but it does.
I'm not too fond of Christmas. In fact, I have a certain kind of uncomfortable disdain for the holiday season.
Historically, this is not a great time of year for me. As the short days get progressively shorter, I do not get the light my body needs to thrive. Seasonal Affective Disorder gets a lot darker than just feeling a little blue. Moving to Mexico did not solve the problem of days that don't deliver enough hours of sunlight.
I also had an awkward, "It's not you, it's me." kind of breakup with traditional Christianity in my early twenties. That does not square up well with our family members who still see Christmas as a religious holiday. I don't believe the virgin birth in a manger story any more than in Santa Clause. Celebrating a Christian holiday feels so wildly dishonest to me.
I think capitalism hurts people, and no time of year elevates capitalism like December. I was raised by parents who frequently couldn't afford to do Christmas as other families did or even do it at all. It trained me not to want things. I spent many years as a young single mother, feeling guilty I couldn't afford the presents my child knew better than to ask for. So, yeah, there is all that knotted into my complicationed story about this season.
The holidays are not my jam. Yet, usually, we do what I refer to as performative holidays. I try as hard as I can to bake the cookies, cook the meals, buy and wrap the presents, and sing the Christmas carols so other people can enjoy the show AND I resent doing it more and more each year.
Despite all of that, there is something about this time of year. There is something deeply primal in the whisperings of the wind during this season. It quietly almost demands both celebration and contemplation.
And this year, sweet baby Jesus, this year is one for the books. Two years of the pandemic with all the death, dying, illness, discord, fear, and fighting…
this year is requiring sacred closure with an urge I have never felt this strongly before. This year wants to be wrapped like a baby and put to bed with a lovingness that heals what it was. 2021 wants to be ritualized before we take the calendar off the wall.
I learned something about myself this year. I used to think I resented the holiday show so much because of all the work it took to produce. However, Dia de Los Muertos has taught me something about myself.
I have had low-key celebrated Dia de Los Muertos for a while now. However, living in Mexico inspired us to go all in and going all in is some damn work.
It takes some time and effort to find and frame all the photos of our ancestors and departed loved ones, especially considering we lost all our photos in a fire. It takes some devotion to set up the perfect oferta, (altar to our departed loved ones) and find gifts to leave for them on the oferta.
I cooked the favorite foods of ALL of the loved ones we honored for one very large ritual meal. That cooking and preparation took days of work. I deeply enjoyed every love-infused minute of it. The process itself felt like medicine for an exhausted soul. If not for the pandemic, I would have invited everyone. I ached to share and host.
But I digress. The point is, I now know a holiday, even with a lot of fuss, can be deeply fulfilling.
This year, we will make some changes we have talked about for years. In some ways, it was so easy this year it was as if Christmas quit me out of mutual disgust.
I have let go of any internal pressure to bring everyone home and get the gang together.
We will probably exchange one or two small gifts, but I mean it when I say small — but that is not happening on December 25.
We are celebrating solstice instead.
I am going to make a winter root soup, homemade bread, and probably cherry pie.
We will turn off the lights, have an evening candlelight meal. We will celebrate the darkest day and then call it blessed.
It feels right all the way through.
All of this is a very long way of saying give yourself permission to do whatever the fuck you want for just this one year and see where it leads you.
For me, it has led to a deeper, more purposeful and joyful connection with myself and the rhythm of this season. The intentional disconnect from the frantic pace of people-pleasing allows me to sit with all my very complex emotions about this year and lovingly sort through them.
Over the next few days, my wish for you is the boldness to give yourself whatever will bring you the most peace.
I wish you a profoundly soulful holiday.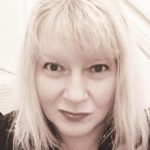 Lisa is a Master Relationship Coach. She helps clients leverage Law of Attraction to get the relationships they dream about and build the lives they want. Lisa is the author of the newly released hit book, Score Your Soulmate and How to Escape from Relationship Hell and The Passion Plan.  Lisa also trains the world's best coaches at www.thecoachingguild.com.
Confluence Daily is the one place where everything comes together. The one-stop for daily news for women.