Black Women Get Angry Sometimes. Occasionally in Public. Like Everybody Else.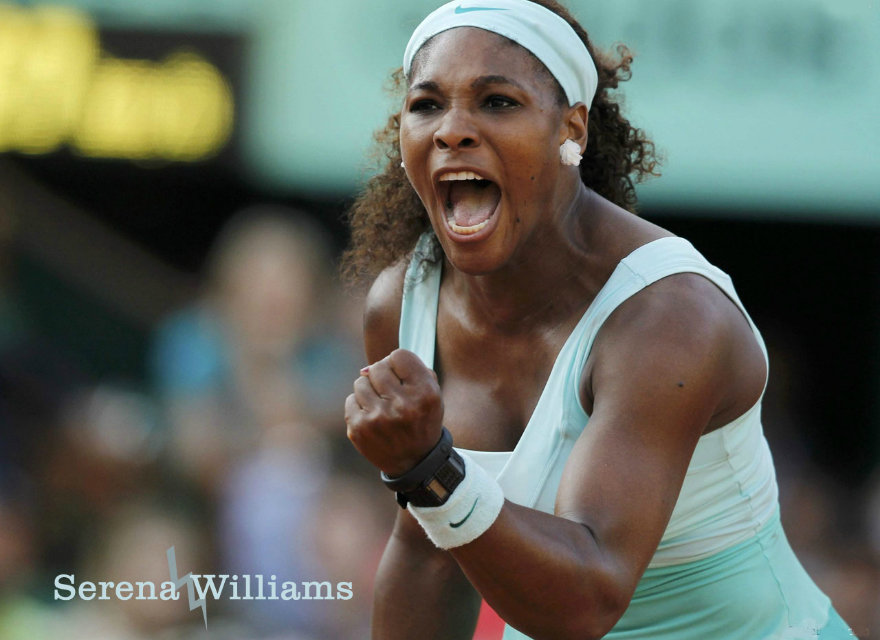 Reading Time:
7
minutes
By: Maria Thompson Corley – Confluence Daily is your daily news source for women in the know.
For Serena Williams's devoted fans, the Hollywood ending to the 2018 U.S. Open women's final would have involved a tough, three set match, followed by their idol hoisting the trophy. She would have given an eloquent speech acknowledging another jewel in her already studded crown: tying Margaret Court's pre-open era record for Grand Slam titles (many of which came in Court's native Australia before most players from elsewhere would make the trip). Though the reality was markedly different, Serena's impact was even greater as a result.
I intended to write about Serena Williams anyway, because her return to tennis has inspired me. I can relate to being a devoted mother who is willing to sacrifice greatly for a child, yet unwilling to give up the personal passions for which she is lucky enough to get paid. My income is nowhere near Serena's, which makes her #ThisMama confessions only partly relatable. That said, while it's true that she doesn't actually need to earn a living anymore, she does need to play tennis. Watching her progress towards her best form as she advanced through the rounds of the 2018 U.S. Open reminded me, yet again, that letting ourselves shine in ways that people outside our homes can see is sometimes a calling. Serena's child needs her, but history needs her, too. At Serena's age, a hiatus until her daughter starts school would make a 24th Grand Slam title all but impossible. Which matters, because children learn an unhealthy lesson by watching their mothers negate themselves.
For those people who were under a rock, I will summarize: Naomi Osaka, Serena's talented 20 year-old opponent, took the first set easily. Serena has a complete game, but her serve is her greatest weapon, and her rhythm was off. Besides that, Naomi has power for days and what seemed to be ice water in her veins. The challenger's one obvious weakness is her play at the net, so it made sense for Patrick Mouratoglou, Serena's longtime coach, to urge her to come forward. Apparently, coaching signals from the gallery, though illegal, are widespread in tennis, however, the umpire, Carlos Ramos, caught Patrick's moving hands and issued a penalty. Serena's furious reaction included asserting that she'd rather lose than cheat, because her job as a mother precludes setting such a bad example, but she had already been censured, and it was too late to take it back. She must have known this, so her remarks were undoubtedly for the record.
A fired-up Serena Williams is dangerous to an opponent's dreams of success, but even though the level of play on Serena's side of the net improved and the level on Naomi's became somewhat less dominant, Serena got frustrated enough to smash her racket. Strike two — the umpire docked her a point. At a changeover, the incensed GOAT continued to protest that she never cheated, and should not have been in a position to lose the point in the first place. Her accusation that Ramos had stolen a point from her and was thus a "thief" was strike three. Osaka was awarded a game, and while she gave little resistance to Serena's next service game, she wasn't rattled enough to mess up her chance to serve out the match.
Though technically Ramos did nothing wrong, everybody who watches sports knows that when the official is a major part of the story, that official screwed up. I have watched tennis for over 40 years (wow, I'm old!). I have seen warnings, I've seen an initial strike, but a whole game penalty, well into the second set of a three set championship? Never. Serena's assertion during and after the match has been confirmed by multiple sources: a man wouldn't have been treated that way for the same offenses.
Something I haven't seen mentioned as often, however, is the racist reactions to the incident, all of which turn Serena Williams into a stereotype: the Angry Black Woman. I admit, I have no idea why this is even a "thing." Let's say, for the sake of argument, that black women have been angry about nothing for generations. Does this mean that no black woman can have a legitimate reason to be angry? Even if you feel Serena was wrong, all humans can be wrong. Why single us out? Especially when history has given, and continues to give us many reasons to be upset. Let's start with earning about 68 cents for every dollar earned by white men. I digress.
A cartoon depicting Serena with exaggerated lips and hips, akin to many such unapologetically racist images from the past, had Ramos asking a blonde, straight-haired white girl if she couldn't just let Serena win. The thing is, Maria Sharapova wasn't playing in the final. Naomi Osaka has blonde tips, but her skin is brown and her hair is curly. So…the victim of the Angry Black Woman's "bad" behavior has to be a white girl? And what is with the "sore loser" trope? Serena has lost before, and she always handled it with grace. Not indifference, but then again, who in the upper echelons of competitive sport is indifferent? Not once did she claim Naomi Osaka hadn't earned the victory. Before urging the booing crowd to let Naomi celebrate her first Grand Slam title, Serena even leaned over to her opponent and told her she was proud of her. Serena later said that perhaps, without the umpire's unusually stringent application of the rules, she could have made one of her patented comebacks. Even if she hadn't won, the fans would have been treated to something special.
Let's examine the thing that ticked Serena off: the accusation that she cheated. First, she has no control over the actions of her coach, who was far enough away that she probably couldn't see his hands, as she claimed. She also noted that she doesn't make use of the on-court coaching that has recently been allowed in women's matches, because she likes to figure it out herself. A clap back after having your honor attacked isn't inevitable, however, Serena never used profanity, as some of the men do when they feel wronged. She did point, but I'm not sure what makes that an unforgivable sin. Serena was as gracious afterward as she was passionately upset in the midst, acknowledging that the eventual winner had outplayed her. So she was angry, but the fury had a focus.
I wonder, looking at the racist caricature in the Herald Sun the next day, whether or not the cartoonist even watched the match. He certainly didn't watch the interviews that followed. Or maybe he did, and chose to distort what happened, knowing that most people won't know the difference, and will choose to believe that Serena is a spoiled brat who feels entitled to win. No — she is a supremely gifted athlete with a keen intellect, and she works her behind off to live up to her potential. And (duh!) she has lost before when she was favored to win. Are we to believe she has suddenly forgotten how to deal with defeat? It doesn't make sense.
As for the umpires who threatened to boycott her matches, please spare me. Do basketball referees boycott when the superstars tell them off? Serena was fined. I have yet to read a single abusive quote from her, post-match. The only people who are acting entitled are the officials. Who can be replaced.
(Note — please click here for a more extensive account of racism in tennis).
Lately, there have been a series of cool commercials starring Serena. One showed her cuddling her baby, Olympia, handing her to a nanny (keeping it real), then going out to the court, while intoning LL Cool J in a threatening manner: "Mama said knock you out." I believed her. The other one, which was wisely only shown early in the match — and seemed ill-timed, given the score — depicted Serena as a queen of all queens. Bold, since her victory shouldn't have been a foregone conclusion. Nevertheless, she is all of the things in those commercials: tender, tough, determined, regal, superlative. But in my mind, Serena's role-model status was cemented by her performance in the 2018 US Open final. Because in her, I saw a woman fighting herself, fighting her obstacles, fighting her emotions, which have been shaped by a history of slights, such as her infamous treatment at Indian Wells, and failing. But after it was over, she accepted her defeat with grace. Her press conference was composed. Her only sign of emotion was when she mentioned the other women who would probably receive different treatment in the future.
The way Serena Williams handled herself should be a lesson to a world that fears black female anger. In the final analysis, she felt the need to be her own advocate, and she was. You can argue about whether or not she should have lost her temper to the extent that she did, but that she gave herself permission to be obviously upset, regardless of the baggage attached to a black woman doing such a thing, was inspiring to THIS black woman.
More by Maria:
Why the Rescue of 13 Boys in Thailand Gave Us Something to Believe In
Maria Thompson Corley is a Canadian pianist (MM, DMA, The Juilliard School) of Jamaican and Bermudian descent, who has experience as a college professor, private piano instructor, composer, arranger and voice actor. She has contributed to Broad Street Review since 2008, and also blogged for Huffington Post. Her first novel, Choices, was published by Kensington. Her latest novel, Letting Go, was published by Createspace, along with a companion CD of solo piano performances by the author. "Malcolm," a poem about her son which she presented at the 2016 National Autism Conference, is featured periodically on the Scriggler All Stars Twitter page. "Drop Your Mask" was awarded second place in New York Literary Magazine's love poetry category and appeared in that publication's AWAKE anthology in December, 2016. Her short story, "The Road to Jericho," is slated for publication in the inaugural edition of Midnight and Indigo.
Twitter: @MariaCorley
https://www.facebook.com/mariathompsoncorleywriter/