Why the Rescue of 13 Boys in Thailand Gave Us Something to Believe In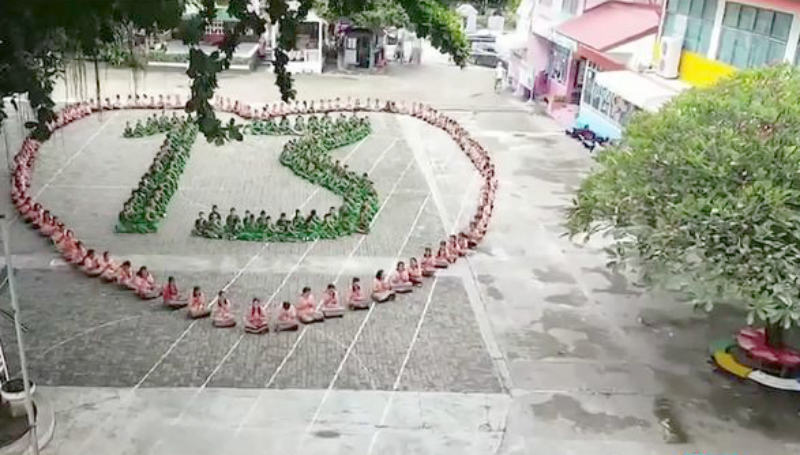 Reading Time:
3
minutes
By: Maria Thompson Corley – Confluence Daily is your daily news source for women in the know.
I am not the only person who was riveted by the plight of the twelve Thai soccer players and their coach who wandered into Tham Luang cave on June 23 and were extracted on July 10. Still, the intensity of my response surprised me, and I am not alone in this. I consider myself empathetic, but the idea of those 13 young people potentially drowning underground—having already endured two and a half weeks in darkness—haunted me. Why?
One one level, the Thai situation is highly cinematic: young, sympathetic protagonists, a formidable adversary (Nature itself), and a short window of opportunity to avert disaster. The fact that cave-diving is such a specialized, difficult skill and most of the young people, according to reports I have heard, couldn't swim, never mind scuba dive, raised the stakes far more than necessary. Add to that the miles of treacherous terrain, some of it in blackout conditions, that awaited the boys as they tried to escape, and their weakened state as they faced hours of effort, during which panic could mean certain death. In short, it was a bit much, even for a screenplay. And in this case, the happy ending was far from assured.
Part of my response, I'm sure, comes from being a parent. I have two children, one of whom is attending his first summer camp as I write this. How would I feel if…well, I can't bear to type the sentence. No parent should have to deal with so much torture. I also imagine the terror those children must have experienced, even with each other to rely on. I am not an expert on Thai culture, but I suspect that confronting your mortality so soon after puberty would feel overwhelming. Finally, I can't imagine how that 25 year-old coach feels. No amount of life experience could cushion him from a profound sense of guilt if one of the children in his care had died, As it stands, he will have to come to terms with the loss of the Thai Navy Seal who perished in the rescue attempt. So my heart was heavy for him, too.
All of these things would create an emotional reaction, however, I think one additional element made watching and waiting to discover the soccer team's fate that much more gripping. The Trump administration has just missed a deadline to reunite migrant children under the age of five with their parents. Watching those young people suffer while the president turned, and continues to turn, a blind eye and deaf ear perhaps gave the Thai story more resonance. We needed a happy ending for those young men, brown-skinned like the detained Central Americans, deprived of their parents for vastly different reasons, but still forced to face indescribable emotional and mental conditions without the loving care of the people to whom I presume they would turn for comfort.
I wanted to cry with relief when I heard that the rescue had been successful. I am still praying for a similar miracle for the children kidnapped by the Trump administration.
More by Maria:
News of Anthony Bourdain's Suicide Hit Me Like a Body Blow: He Seemed to Be Living the Dream
Maria Thompson Corley is a Canadian pianist (MM, DMA, The Juilliard School) of Jamaican and Bermudian descent, who has experience as a college professor, private piano instructor, composer, arranger and voice actor. She has contributed to Broad Street Review since 2008, and also blogged for Huffington Post. Her first novel, Choices, was published by Kensington. Her latest novel, Letting Go, was published by Createspace, along with a companion CD of solo piano performances by the author. "Malcolm," a poem about her son which she presented at the 2016 National Autism Conference, is featured periodically on the Scriggler All Stars Twitter page. "Drop Your Mask" was awarded second place in New York Literary Magazine's love poetry category and appeared in that publication's AWAKE anthology in December, 2016. Her short story, "The Road to Jericho," is slated for publication in the inaugural edition of Midnight and Indigo.
Twitter: @MariaCorley
https://www.facebook.com/mariathompsoncorleywriter/