Reading Time:
3
minutes
By: Sheila Olson – Confluence Daily is your daily news source for women in the know.
Sleep is the time to rest, relax, and rejuvenate. When you're exhausted, you sleep. When you get sick, you sleep it off. When you're stressed, you sleep so you can wake up to a fresh day. When you're in pain, you sleep through it. We use sleep as a way to alleviate many ailments, so it's no surprise that improper sleep can make things worse. A good night's rest lies within your mattress.
Sleep and Health
Sleep is supposed to be recovery from the harshness of life, but what if it's causing more problems for your health? A bad mattress can be the cause of pain, exhaustion, and frequent illness. A mattress that's old and deformed can actually make you feel worse when you wake up.
If your spine isn't properly aligned while you sleep, you might wake up with aches in your back, neck, and joints. If you're not getting ample rest due to a bad mattress, you might wake up feeling more tired than you were the night before. If your bed is harboring dust mites, oil, skin, and sweat, you could end up experiencing skin irritations and allergies from poor bed hygiene.
Indoor Air Pollution
Your bed isn't the only thing inside your home that could be making you feel ill. The air you breathe could be a major culprit. As surprising as it may be, indoor air is actually two to five times more polluted than outside air. Consider buying an air purifier to clean the air inside your home and help your entire family sleep better at night.
Diet and Exercise
Many of us are trying to get healthier overall with nutrition and exercise, but lack of sleep can derail your health goals. Inadequate sleep can slow down your metabolism and energy levels. A bad night of sleep could hinder your plans of waking up early in the morning to exercise. Even if you do manage to drag yourself to the gym, a tired body won't perform optimally.
Poor sleep can also affect weight loss efforts. Besides, late-night snacking that occurs when you can't sleep, your cortisol levels rise when you don't get enough shuteye. Secreted by the adrenal gland, this stress hormone contributes to belly fat (visceral fat), which increases the risk of diabetes and obesity.
Mattress Hygiene and Care
To help ensure restful sleep and improved health, take good care of your mattress with this cleaning schedule:
Change the sheets every week, and wash them in hot water.

Use a mattress cover and pillow covers for extended freshness.

Wash the pillow covers and mattress cover every month.

Launder the pillows twice a year.

Spot clean

the mattress with a solution of hydrogen peroxide, dish soap, water, and baking soda.

Once a month, sanitize the mattress with baking soda and vacuum up the baking soda, dust, and dirt.
Flip your mattress every few months to balance out deformities and body impressions from sleeping in the same spot every night. After eight to 10 years of general wear-and-tear, consider shopping for a new mattress.
Mattress Shopping
There are many mattress options on the market made of latex, foam, and coils. Foam mattresses are increasingly more popular, especially with the convenience of being rolled up and shipped in a box. Visit storerooms to test out mattresses for comfort and feel. Some mattresses will be too firm or too soft, but one will be just right. Finding your Goldilocks bed takes more than just a 10-minute test. You have to sleep a full night on the bed to know if it's right, and it often takes many nights of doing this. This is why many mattress companies have free 100-day, in-home trials, which you should dutifully pursue.
You're probably tired of tossing and turning at night trying to find the right position and a comfortable spot. With the right actions, you can find peace at night. A good night of sleep can make you feel fresh tomorrow, but good sleep every night can make you feel whole again.
More by: Sheila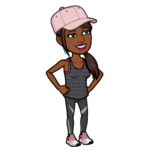 Sheila Olson has been a personal trainer for five years. She believes the best way to achieve physical fitness and good health is to set and tackle small goals. She encourages her clients to stay positive and incorporates mindfulness and practices for reducing negative talk into her sessions. She created FitSheila.com to spread the word about her fitness philosophy.
Confluence Daily is the one place where everything comes together. The one-stop for daily news for women.