Reading Time:
2
minutes
Confluence Daily is your daily news source for women in the know.
28% of U.S. students in grades 6–12 experienced bullying.
20% of U.S. students in grades 9–12 experienced bullying
Approximately 30% of young people admit to bullying others in surveys
70.6% of young people say they have seen bullying in their schools
9% of students in grades 6–12 experienced cyberbullying.
Only about 20 to 30% of students who are bullied notify adults about the bullying
The statistics are scary and it doesn't stop with kids. Most adults have experienced bullying, often in the workplace.
So, what do we do with it? It's a question that seems to defy many of the strategies we commonly use to deal with bullies or help our children manage when they are being bullied.
Often the approach to dealing with bullying is to try to stop the bully. However, that approach often leaves children less empowered and still at risk of being bullied again and again.
What if we took our focus off the bully and instead taught our children to be bully-proof? By empowering our children to be confident we can teach them skills that last a lifetime. Bully-proofing our children can be done. The skills are teachable.
More by Lisa: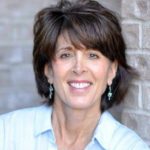 Lisa Cavallaro, The Confidence Coach, is an LOA Coach with a solution-focused spin on bullying. She helps parents leverage Law of Attraction to raise kids who are self-confident and have a positive outlook toward peers, school and life. Lisa is the author of No More Drama and ADHD The Natural Way.
Confluence Daily is the one place where everything comes together. The one-stop for daily news for women.