3 Stories You Should Read 8/5/2019: Economy, Racism, Shootings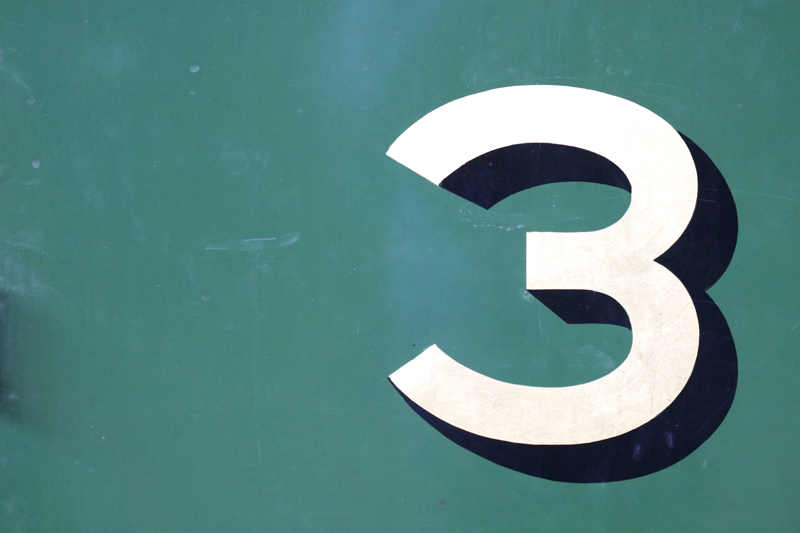 Reading Time:
3
minutes
Confluence Daily is your daily news source for women in the know.
In the category of: Corporate Borrowing Boom
The Federal Reserve cut its key interest rate this week to protect the "record-long economic expansion from slowing global growth," said Christopher Condon at Bloomberg. The quarter-point cut is a signal from the central bank that it hopes to get ahead of a potential slump. Economic growth slowed to 2.1 percent in the second quarter, falling a full basis point below the first-quarter number. Though a rate cut is what President Trump — who tweeted that the Fed "let us down" by rejecting a bigger cut — has called for, it's actually a sign that Trump's "supercharging of growth hasn't worked" as advertised, said Matthew Yglesias at Vox.com. For two years, Trump has promised to achieve a "sustainable 3 percent economic growth rate by slashing government regulations and business tax rates." That's looking like an illusion. Early estimates of 2018 growth seemed to show that Trump might have met the target in 2018, but the latest data have made the government revise the numbers downward to 2.5 percent. The economic expansion under Trump has been merely "fine" — as it was in the later part of the Obama presidency.
It's worrisome that the economy really "isn't behaving as expected," said Nick Timiraos at The Wall Street Journal. When the Fed began raising rates from near-zero after the financial crisis, economists' "models held that falling unemployment would eventually fuel rising inflation." That's not all bad; inflation can be "a sign of healthy growth across the economy." But in fact, even with interest rates still at historic lows, inflation has been well below the Fed's 2 percent target. And while relatively low unemployment should have pushed wages higher, wage growth has been lackluster. That has led Federal Reserve Chairman Jerome Powell to argue the economy is really barely above lukewarm.
In the category of:  Sexism and Colonialism Lives 


What does citizenship mean if only white people belong in Donald Trump's America?
Go back. If you're a nonwhite American, chances are that you've heard this taunt at some point in your life. Maybe it came from bullies in the schoolyard. Go back. We don't want you here. Or it was delivered as a joke, told by colleagues around the watercooler. Hey, if you don't like it here, you can always go home. Or it came from one of your own relatives, in the middle of a heated argument during Thanksgiving dinner. America, love it or leave it.The locale may change, the wording may be different, but the idea remains the same. You're not fully American.
The president gave this racist message his executive approval when he tweeted that four progressive female representatives—all of them from racial, ethnic, or religious minority communities—should "go back" to the "totally broken and crime-infested" countries "from which they came." This was followed up by a rally in Greenville, North Carolina, where he once again dressed down the four duly elected legislators, focusing his ire on Representative Ilhan Omar (D-MN). The predominantly white crowd responded to his rant by chanting, "Send her back!"
In the category of:  America Is a Gun
We know it can happen anywhere because mass shootings happen everywhere; in California, Texas, Ohio and Illinois in recent days at a festival, a Walmart, a nightlife district and a playground.
In states with lax gun laws and tough ones.
The 
suspected Ohio shooter is not
 — at this point — tied to any ideology at all. In Chicago, it was a drive-by shooting, a different strain of the cancer of gun violence in the United States.
The cumulative effect of all this mass violence playing on a recurring loop is that Americans hearts break for men, women and children cut down by bullets for no reason, but the country — permanently in shock — clearly cannot act to change anything.
A government changing very little
That the paralysis of the nation's leaders is permanent was proven after a gunman killed 20 first-graders in Sandy Hook in 2012 and Congress did nothing. It was proven again after high schoolers were slain in Parkland, Florida. It was proven after a shooter killed country music fans in Las Vegas. It was proven after a gunman went on a rampage, killing people at a gay nightclub in Orlando.
Confluence Daily is the one place where everything comes together. The one-stop for daily news for women.