Reading Time:
3
minutes
By: Sarah Grace Powers – Confluence Daily is your daily news source for women in the know.
Anyone with a backyard garden is just about drowning in zucchini right about now. The things seem to double in size in a matter of hours at this time of year, and we can't pick them fast enough.
Even if you don't have them growing in your garden, the supermarkets and produce stands are overflowing with low-priced zucchini and summer squash.
I don't know of any other plant that is so hardy and prolific. In Northern California they just keep coming and coming – all through the fall and right up till frost.
It's the invasion of the zucchinis
But, no worries. There's lots of great ways to prepare all of that summer squash – from ratatouille, to stuffed zucchini boats to zucchini muffins and cookies. All you need is to punch "zucchini" or "summer squash" into Google.
But did you know that these ubiquitous vegetables are actually packed with nutrients and health-enhancing compounds?
Yep – there are more reasons to eat your zucchini than just the fact that they're crowding out everything else in your fridge. 
Zucchini can actually lower your cholesterol, help you lose weight, prevent cancer and heart attacks – and lots more.
Check it out:  With just 36 calories per cup containing 10 percent of the recommended U.S. RDA of fiber, you can pretty much eat all the zucchini you want if you are on a weight loss regime.
And summer squash is packed with Vitamins C and A, manganese, beta carotene and folate – all potent antioxidants which aid in cancer prevention. And the potassium and magnesium in this vegetable can help to lower blood pressure reducing the risk of heart attacks and stroke.
Vitamins C and A also have anti-inflammatory action, along with the omega 3s found in the seeds. Since chronic inflammation is a risk factor for Type 2 diabetes and cancer, scarfing up those zukes can help your system reduce any incipient inflammation, keeping you strong, healthy and resistant.
The B-Complex found in zucchini and other summer squash, as well as the zinc and magnesium, help to metabolize blood sugar, reducing blood sugar swings and helping you to maintain a healthy balance.
Zucchini's high fiber content will get to work in your body reducing cholesterol, keeping "the traffic moving" through your digestive system, and protecting you against colon cancer.
And if all those zucchini health benefits aren't enough, it's just plain delicious no matter how it's prepared.
Okay – maybe you're not quite in agreement with me about the delightful flavor of this vegetable. If you're not crazy about it simply raw or steamed, or even if you don't care for ratatouille or marinated zuke slabs on the grill, you can't argue with the texture and taste of these zucchini muffins.
In addition to all the fiber and other disease-blasting qualities of zukes, you'll get even more wellness benefits from the ginger, carrots and walnuts. My daughter, Rosie, made these up and we couldn't keep our hands out of the muffin basket. Even the kids will love these – just don't tell them about the candied ginger, or simply leave it out (but they probably won't even realize it's ginger, the flavor mellows with the cooking.)
Grab the recipe here. 
Rosie used all whole wheat flour without any detrimental impact to flavor – at least in our opinion. And this was a while ago. Nowadays she would probably substitute a mixture of gluten-free flours, such as almond and the flavor might even be enhanced.
I know, I know. The sugar, eggs, oil etc. might not make this recipe top on the list for every health conscious individual. But if this one doesn't work for you, keep googling. You'll find more recipes online than actual zucchinis in the garden.
So, if you're tearing your hair out about what to do with all that zucchini, don't stuff them in a bag and play ding dong ditch it around the neighborhood.  Get munching.
Your body will thank you for it.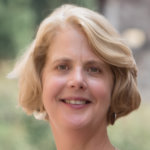 Sarah Grace Powers is a Holistic Life Coach and the creator of The Ageless Body Blueprint. She works with women over 40 who want to embrace ageless living and who are ready to release the weight—physical or emotional— that holds them back from achieving their dreams and making their impact in the world. 
Sarah is a long-time herbalist and certified life coach with decades of experience in the natural health field. Find her at SarahGraceCoach.com, or  Download her free report:  Five Surprising Mistakes That Sabotage Your Weight Loss (when you're over 45).
More by Sarah:
How To Feel Younger Today
Two Kitchen Spices That Can Balance Your Blood Sugar and Regulate Weight
Find Freedom from Food Addiction