Reading Time:
4
minutes
It was a history-making day on the world stage. The "summit" between Trump and Kim Jong Un was a made for TV event scripted by a reality TV president. With a lot of posing for the cameras while standing behind starched flags, the world watched years of foreign policy intended to check a human rights abusing dictator evaporate into thin air.
President Trump's pledged on Tuesday to cancel military exercises on the Korean Peninsula. This came as a jolting surprise not only allies in South Korea but also the Pentagon, neither of whom had any previous warning of an announcement of that magnitude – and make no mistake that announcement has a lot of magnitude for the region and the world.
Hours after Mr. Trump's announcement in Singapore, American troops in Seoul said they are still moving ahead with a military exercise this fall until they receive guidance otherwise from the chain of command.
Lt. Col. Jennifer Lovett, a United States military spokeswoman in South Korea, said in an email that the American command there "has received no updated guidance on execution or cessation of training exercises — to include this fall's schedule Ulchi Freedom Guardian."
"We will continue with our current military posture until we receive updated guidance from the Department of Defense," she added. One might think the Commander in Chief is the authority in the chain of command. However, the military might not shift at the whim of a President riffing off the cuff for the cameras. So, at least there's that.
However, the question remains. Why?
Why was Trump touching Kim Jong Un so much?
Why were they doing so much walking around to different rooms for the cameras to catch from a distance?
Why did Trump proceed with a summit that had been on and off for weeks?
Why did Trump meet with a foreign dictator without advisors in the room or even in the know?
Why break from decades of foreign international policy while thumbing his nose at our allies including most of Europe and South Korea?
Why? Just why?
The answer is the same as the answer to all the other seemingly unanswerable questions about this administration. And that answer is chilling.
North Korea shares a tiny, eleven mile, little talked about border with Russia. Pretty much every country on the map has supported the joint military training exercises between the U.S. and South Korea ever since the Korean War. The exceptions to that support have been North Korea, China, and you guessed it, Russia.
In November of 2017, Kim Jong-un declared that North Korea was now a full nuclear force after it "successfully" launched an intercontinental ballistic missile (ICBM) that could hit "all the US mainland. As tensions grew Russia's UN Ambassador Vassily Nebenzia warned the US and South Korea the December drills could "inflame an already explosive situation". While one might agree with that, Russia has a history of defending North Korea and making inflamed demands for the world to step down while North Korea ramps up.
In September of 2017 the Russian foreign minister, Sergei Lavrov warned imposing new sanctions against North Korea could be "counterproductive and dangerous" as Kim Jong-un ordered his nation to launch more ballistic missiles.
Sources in early 2017 also revealed that Vladimir Putin has been helping Kim Jong-un by throwing him a lifeline in a bid to stop any plans by the US to oust the dictator.
In May 2017 North Korea had accused the US' CIA of plotting to kill Kim Jong-un with "biochemical substances" at it threatened a "counter-terrorist attack".
Insiders have revealed Putin's government is strongly opposed to what it sees as Washington meddling in other countries' affairs. The irony in that statement is almost too much to bare considering Russia's strategy of meddling in foreign elections. We don't know if the U.S. entertained supporting a regime change, but we do know that Russia supports Kim Jong Un because they've stated that in the strongest terms possible over and over again.
Russia has been one of North Korea's very few allies since the Cold War. Maybe it's because of that tiny shared border. Maybe it's because they share similar totalitarian political viewpoints.
Almost everyone concedes nothing was gained for the U.S. in this sham of a summit. While some believe it was a run-up of political theater intended to distract from other issues that threaten Trump's Presidency, there might be a more ominous answer to the why question.
The military isn't jumping at the words of our Commander in Chief. While they have their own logic for putting the breaks on, I'm left wondering who our Commander in Chief is. Who does Trump take direction or even orders from? We know he's not taking direction, input, or guidance from our international allies who've been in this game with us for a long time. We know he's flying in the face of long-held U.S. foreign policy under both Democrat and Republican administrations.
We also know that Russia wanted the U.S. to stand down regarding North Korea and has wanted that for a very long time.
Whys matter. Unfortunately, as we step further into what feels like an abyss with this administration the "why" of a lot of things continues to be shockingly transparent.
Our participation in the G7 is looking less and less useful for a consortium of allied nations who've stood with us for decades. The new world order now seems to have a new club. The U.S., Russia, China, and North Korea might be staking a claim on a new version of international politics that could change the map forever.
More by Lisa:
Trump and Kim Jong Un: We Will Be Known By the Company We Keep
Kim Kardashian West Takes a Stand on Something That Matters and the Internet Goes Insane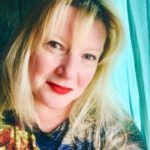 Lisa M. Hayes , Senior Editor of Confluence Daily. 
Confluence Daily is the one place where everything comes together. The one-stop for daily news for women.