Reading Time:
2
minutes
By: Lisa Cavallaro – Confluence Daily is your daily news source for women in the know.
Today I watched yet another video of a child sharing her experiences with bullying as she asked adults to stop it from ever happening again.
Through tears and sniffles, this beautiful child managed to read her sad letter to a room full of school administrators and parents. She was definitely heard by these caring adults and no doubt these people WILL do something.
The question is, will whatever they do actually make this little girl's life better?
As difficult as it was for that little girl to ask for change, asking someone else to make the change seems easier than making the change yourself.
I know this statement sounds harsh, especially when it's spoken about a kid who's only in middle school. After all, she's just a child and it's our job as adults to protect her.
That's my point.
So rather than protect her from bullies (as if we even can), how about we teach her how to protect herself from bullies?
Attempting to "help" by controlling the bullies around her would be the equivalent of misleading this young girl into believing a room full of adults is going to surround her throughout life with their boxing gloves on.
Besides, this beautiful young girl may not realize it but she doesn't really want or need adults to fix the bullying problem. What she wants is to feel better about herself and her life, and she can do that for herself.
My hope is that someone in that room full of adults will pull this girl's parents aside and offer them ideas to help their daughter.
Tell her no one at that meeting can do what she can do for herself.
Tell her that with courage like she demonstrated in that meeting, what's next should be easy.
Tell her people can be mean sometimes so she should find ways to ignore their stupid ways.
Tell her the bullying will fade away when she stops giving it her attention.
Tell her she can do that by thinking of other things instead… things that feel good to think about.
Tell her that with the same determination she used to successfully address all those adults, she can train her brain to focus on things that bring her joy.
Tell her the more she does it, the easier it gets.
Tell her you believe in her.
Tell her even if she doesn't realize it, she's got magic inside.
Tell her confidence can't be bullied.
More by Lisa:
Mean People Suck, But Do We Really Need to Keep Talking About Bullies?
What To Do When Your Parenting Views Are Different From Your Friends'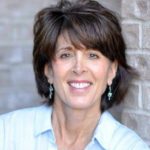 Lisa Cavallaro, The Confidence Coach, is an LOA Coach with a solution-focused spin on bullying. She helps parents leverage Law of Attraction to raise kids who are self-confident and have a positive outlook toward peers, school and life. Lisa is the author of No More Drama and ADHD The Natural Way.
Confluence Daily is the one place where everything comes together. The one-stop for daily news for women.