Reading Time:
2
minutes
By: Kwavi Agbeyegbe – Confluence Daily is your daily news source for women in the know.
I'm 50 and aging (grey hairs in places I didn't expect, dry skin, wrinkly skin on my fingers, vaginal discomfort and a whole of other symptoms). These are some of the symptoms you experience as you age.
Despite that, I'm a proud Midlifer. I have loads of experience that cannot be monetized because it's priceless and so do you. As a Midlifer, you might see the ads that promote youth over wisdom, new over old and wonder where you fit in.
Don't let the media, society or the American culture fool you into thinking you no longer matter. You certainly do.
You are valuable.
You are experienced.
You matter.
Personally, I'm not interested in anti-aging any parts of me, I just want to do what I can to keep my body and mind healthy and that requires regular exercise and paying attention to what I eat. Midlifer it's important to keep your mind and body healthy and alert, that's something we shouldn't ignore
Midlifer please don't let anyone tell you, you're too old to do this or that. You have the power to achieve that deep desire burning on the inside despite your age. Your experience is valuable. You have so much to offer. More than you realize.
Go ahead and let that desire out.
More by: Kwavi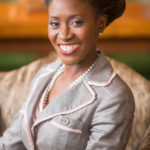 I'm a Certified Weight Loss Coach + Lifestyle coach who specializes in helping bright, successful women in their 40's and above manage their health, mindset, and waistlines. I'm an advocate for body acceptance and loving yourself from the inside out. A few years ago I noticed a lot of my clients coming in with weight gain (especially around the middle) even though they had not changed their exercise or nutrition routine.
My passion is on finding ways to help women in midlife experience a new lease on life by sharing self-care practices that help them shine during this next new phase.
I provide women with powerful tools and empowering knowledge to help them take control of their bodies while learning to embrace midlife as a transition that is an amazing and fascinating journey.
If you are interested in learning more about midlife matters click here to join my list and receive a free gift.
Website – www.kwavi.com
Email – info@kwavi.com
Facebook – https://www.facebook.com/kwavi
Instagram – @midlife_lifestyle
Youtube – https://www.youtube.com/kwavitv
Linkdin – www.linkedin.com/in/kwavi
Twitter – @Kwavia
Confluence Daily is the one place where everything comes together. The one-stop for daily news for women.