Reading Time:
6
minutes
By: Janette Dalgliesh – Confluence Daily is your daily news source for women in the know.
Stand by for some rich and nuanced and sophisticated astrological threads, woven into a tapestry of "holy fuck, that's amazing!' along with just a dash of 'holy fuck, that's terrifying'.
Please note – that second bit is purely optional, since you get to focus where you want.
I plan to focus 100 percent of my energy on the 'amazing' part. So what's going on?
As you know, the four personal planets Sun, Mercury, Venus and Mars are all in Virgo. Moon has zoomed out of Virgo, and – at the time of writing this – will soon be zipping into Capricorn.
Let me tease out some of what's at play, then explore how to make the most of this all this fabulous potential.
Those personal planets in Virgo – Sun (identity), Mercury (how we think), Venus (relationships and desire) and Mars (action) – have spent the past few days in a T-square with Jupiter and Neptune.
Imagine, if you will, a big letter T.
At the end of the left-hand arm are the personal planets in Virgo, the sign where infinite possibilities are 'collapsed' and manifested into solid, tangible reality.
At the end of the right-hand arm, opposite them, is Neptune – king of the swirling ocean depths, in his own sign of Pisces, where borders cease to exist and everything in the Universe is one.
There's a tension here between surrendering to formless dreaming, or grabbing the world with both hands and manoeuvring it into a solid, created form.
I love a paradox, but this kind of dichotomy really does seem like a conflict requiring resolution.
With a T-square, the resolution is delivered through the third part of the T – the planet sitting at the 'bottom' of the upright.
Here, it's big jolly Jupiter, currently in his own sign of Sagittarius.
This is optimism and a full-on Santa-style "anything is possible" dynamic, delivered by the biggest planet in our solar system.
Think expansion, going beyond the familiar and the known. The rule here is ALLOW – don't force it, don't hold back from it. And let the optimism flow and support you, keep you buoyant as you navigate the next week or so.
If you feel torn between the magic and the pragmatic, the mystical and the physical, the solution lies in allowing expansion.
Not growth in the standard sense (there is NOTHING standard about this vibe!), but rather the kind of expansion inherent in a deep breath; the expansion of recognising that Universe is WAY more creative than our limited human imaginations could ever conceive.
It's about boundless horizons of possibility, and a sense that we can do the dreaming AND the pragmatic. We just have to allow it, and go beyond what we're used to. That can mean both dreams AND the practical.
But first, let me introduce another player onto the stage.
Remember our old friend, the Saturn-Pluto convergence in Capricorn?
The TL:DR version is that the taskmaster of life missions and the god of deep change are coming together in ambitious, build-it-solid Capricorn. Nothing fly-by-night or insubstantial is likely to thrive, and possibly may not survive. In other words – now is the time to be engaged in step by step, solid building of foundations for what you want.
For more details, check out my April article.
The convergence event is at its peak in January 2020, but it's at play now, and will continue through until the end of 2020.
Not only is Moon about to cruise past this convergence, lighting it up with her expansive, waxing (increasing) energy; but that whole convergence phenomenon is also creating supportive angles to those personal planets in Virgo.
It's like the T-square is interwoven with the convergence event, forming complex angles and connections and relationships.
How to work with this?
View the T-square in terms of whatever it is you're building (and if you're not already in the process of building solid foundations for what you want to create, now's the best time to start).
Your best and most solid foundations start with the inner work, and move out into the world.
Ask yourself:
What do I dream of building?
How will that feel?
What will I do to get fully aligned with that feeling, vibrationally?
Once I'm there, what actions will I take?
But wait – there's even more to play with!
The convergence is also lighting up the Lunar Nodes – the hypothetical points in the sky which relate to our sense of past and future.
It's a potent invitation to release, once and for all, anything which is not aligned with what you're building next – whether that's a business, a romance, a home, or a more generally joy-filled life.
This week is absolutely brilliant for doing the work to shift that old crap, for good, as a part of building those solid foundations for what comes next. Saturn will still be at play with those nodes for a bit, so there's no huge rush – but honestly, the power of this week is going to add some synergy you won't want to miss.
How this dynamic plays out for you will depend in large part on where it lands in your chart.
But I'm betting you have a sense already, for where you are ready or even eager to release the old, explore beyond what you're familiar with, and allow that seeming dichotomy to simply resolve itself.
This current dynamic is shaking things loose in the wider world.
And to quote my excellent astro-colleague Mystic Medusa: "In times of poorly managed economies and ecologies, brilliant management of our personal economy and environment is a form of revolution."
I might add "in times of societal misery and distress, brilliant management of our personal experiences of life is a form of revolution" – especially when we can use our own increased sense of potency to support improvements in our socio-economic systems.
I believe that deliberate joy is an act of subversion and political resistance in the world.
That's a part of what I'm looking to build with this Saturn-Pluto convergence, starting from the inside and moving through to the outside and beyond.
What do I want to build? An even-more-solid business structure to support creating more joy in the world.
How will that feel? Like freedom, meaning, and abundance for all.
What will I do to get fully aligned with that feeling, vibrationally? Make it my practice, every single day (in detail, I set intentions, work magic, spend time practising those feelings, and visualise).
And then I create the systems and structures (Virgo) to support my dreams (Neptune) in ways that go beyond what I can imagine, and tap into my largest sense of allowing (Jupiter).
For example, I've been noodling about with an auto-scheduler setup which kinda sorta worked for me, but wasn't really solid.
I love the platform I use (Acuity, for anyone who's curious) but I hated the trail of debris I'd left, as I'd faffed around with various options over the past two years.
I finally got inspired to clean it up.
It took me about an hour, once I made the decision, and I now have only three types of appointment (coaching, astro-strategy, and get-to-know-me sessions). Feels like freedom and abundance to me! And it supports me doing meaningful work, by improving my clients' experiences.
What made this possible?
My dream was simplicity and ease.
And when I became willing to explore beyond what I was familiar with, I discovered features I'd never noticed before. They might be new, or they might have been there all along – doesn't matter. But they solved everything.
By going beyond the known I found a fabulous way to release something old, heavy and dissonant. And that in turn made space for something fully aligned with my joy – streamlined, easy to use, and simple to explain and to share.
This week will support both internal and external work; both big expansive dreams and small detailed implementation – all in service of the things we're building.
Who's up for it?
Dive in this week, and let the Moon in Capricorn be the wave that lifts you into some inspiration for the work. She'll be there from 6:30am on 7 September to 5:30pm on 9 September (US Eastern time).
If you miss that small window, don't fret. Saturn is across the Lunar Nodes through until mid-November, so you have plenty of time. And, of course, the synergy right now is through the roof.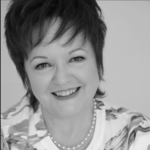 Janette Dalgliesh has a simple mission in life – to wreak more joy in the world. A keen student of astrology, brain science and Law of Attraction, she serves her people through astrology consults, coaching, teaching and writing. If you'd like her LOA expertise to shine on your unique astro chart, or you want to get some specialist life coaching, you can connect with Janette on Facebook, or find her at her website, Resonant Joy.