Reading Time:
6
minutes
By: Janette Dalgliesh – Confluence Daily is your daily news source for women in the know.
How has all that recent Earth energy been treating you?
If you've found it heavier than you love, plan to enjoy the shift this coming week.
Sun in opposition to Neptune, mighty lord of the swirling oceans, has already begun to set a new tone of heightened intuition.
From the weekend, stand by for an increase in magic, grace and flow, with a Full Moon in Pisces, two personal planets shifting into Libra, and Saturn taking off the brakes at last (exact times below).
Ahhhhhh… and also hmmmm.
Full Moon at 21 degrees of Pisces is within the influence of Neptune, ruler of Pisces. Think Sun and Moon both activating the feelings of 'all in this together', a potent support for anything ephemeral and intangible.
Magic, dreams, imagination – all set free courtesy of this beautiful lunar energy.
If you want to work magic in support of whatever you're currently creating in life, there couldn't be a more perfect time – whatever 'magic' means to you.
Deliberate creation, spells, intention-setting, rituals, prayer, blessings, it's all good.
And…. Saturn is still strong in HIS own sign of ambitious, practical, get-shit-done Capricorn.
It's horses for courses.
Not either/or, but rather and/and.
To help make things easier, there are some additional astro dynamics at play in the few hours after Full Moon, so the blessings of the stars are high.
If you're going to perform magic, and you have the time-flexibility to do it whenever you want, check the exact times and plan for magic accordingly.
Two of our potent personal planets are shifting out of make-it-real Virgo, and into ease-and-balance Libra, just after Full Moon.
First is Mercury, messenger of the gods, associated with communications of all kinds. How you speak your truth, how you listen and learn, how you speak to yourself, how you think about everything, and how you experience reality via the relationship with your own brain – these are all Mercury-linked. In Libra, air sign of one-to-one relationships, this brings in an ability to get your message through like a superpower.
Second is Venus, ruler of Libra, the goddess most associated with significant one-to-one relationships of all kinds, our own core values, and our sense of unapologetic desire. Here, Venus comes into her power and becomes a potent ally for moving forward with more ease and grace.
A few days later, on 18 September, Saturn – the curator of our life mission – finishes up his retrograde period and pauses for a moment, before slowly beginning to move forward again.
When it comes to ambition and the desire to build, the brakes are off, though the accelerator isn't yet fully to the floor.
We've had some full-on 'get shit done' energy lately, especially to do with day to day routines.
For some of us, it will have been wildly productive and wonderful. If that's you, celebrate the progress and allow some shifts in your energies.
For some of us it may have felt exhausting and perhaps replete with feelings of inadequacy and frustration at not getting ALL the stuff done (puts own hand up). If that's you, please also celebrate the progress (even if what you achieved was learning how not to do things in the future).
How this period was for you depends on what else is going on in your astrological chart, and the extent to which backwards-heading Saturn may have slowed progress, at the same time that Mars et al in Virgo were pushing for major accomplishments across the board.
The good news is – whether that Virgo party was wildly productive or irritating AF for you, you probably got way more foundation-building done than you think you did.
And now the Full Moon / Libra / Saturn direct party brings the potential for magic and a longer view to the table, in undeniable ways.
Not only that, this Full Moon activates the energy of Friday 13th, even for those of us where the exact moment happens on the 14th of the month.
That's partly because a lunar event like this creates a pool of energy which extends 48 to 72 hours either side. And it's partly because a large proportion of people on the planet experience the exact Full Moon on that Friday 13th.
Friday, named for Frigga in English, named for Venus in many other (eg vendredi in French, viernes in Spanish), is yet another echo of the Venus/Libra connection.
And although 13 has a bad rap in our modern culture, those of us who work with older powers and with magic like to celebrate Friday 13th as having extra special mojo.
Here are some ways to leverage this week's potentially wild-yet-useful energy:
Celebrate Venus moving into Libra by activating the aspects of her represented by this sign: beauty, grace, balance and partnership. The usual things apply, and you can follow inspiration to beautify your home, your self, your workplace, the environment around you. My altar to Venus will be getting special treatment by way of a huge bunch of fresh flowers, candles, incense and some pretty jewellery.

And I have some dates planned with my sweetie, for good measure.
Celebrate Mercury into Libra by activating lovely conversations – with your own self (think affirmations and kind self-talk), with your loved ones, and with those you meet on a more casual basis. Make sure to clean up your inner dialogue and make it as beautiful as you can. Would a gracious Libra Mercury really say that? If not, find something more compassionate and kind.

Mark the Full Moon in Pisces with something magical or mystical. Amp your meditation practice, or start one. Surrender by losing yourself in a good book or movie. Dedicate an hour to writing out what you are creating and how good it will feel. Create a new Pinterest board and start collecting images that magically express what you want next.

Connect to the ocean, either physically or metaphorically. Literally swim in the sea. Watch a surfing movie.

Book in for a float tank session. Find a good 3D seascape audio and relax with earbuds and the sound of waves.
Although Full Moon isn't traditionally associated with cleansing rituals, a salt water bath or post-shower rinse can be potent here. Sprinkle a handful of sea-salt into a large bowl of fresh, warm water. Ask the spirit of ocean represented by the saltwater to sweep away that which no longer serves you. Pour over yourself after your shower or bath, including your head (keep your eyes closed!) and imagine the ocean washing away the funk. Rinse off, then follow up with something luscious and floral that represents the flourishing you'd like next. A quick splash of rosewater or Florida Water, perhaps, or a cup of organic hibiscus tea – or both.

(Hat tip to Fabeku Fatunmise, from whom I learned a similar process).

Take Saturn on a coffee date to help with nutting out the nitty gritty plans for something you want to achieve in the short term. Saturn's not great at dreaming up the big stuff (Jupiter's your guy for that), and to be honest he doesn't have much innate understanding for magic. But when setting out the step by step details for how to get from A to B, he has no equal. And you can include magic as well as mundane steps in your plan. I like to set out a glass of water for each of us (a trick I learned from Jacqui Gates), and imagine I'm seeking his clear thinking and super logical strategic mind. For example – I want to make a new keyword list for my website. Saturn can't answer the question "what's a good keyword?" – but he can help me work out how long each step of that list-creating process will require, then lock it into my diary.

If your relationship with Saturn feels a bit rocky, or you have any fears that he'll find you inadequate (a frequent Saturnian dynamic) – feel free to revisit my radio episode from a few years back, where I explore how to manage an unruly Saturn. You're his boss, not the other way around.
The overall message this week is – stuff starts to get a little easier, especially when you exercise your power to create magic in your world. Pure muggle tactics won't work here. You need the blend with the correct balance for you.
We're still doing the overall work of building foundations over the next four months until the Saturn-Pluto convergence peaks in January.
And we have the air of Libra and the oceanic give-and-take of Pisces at play.
Yes, we still have Virgo action going on. But we can take a breath, tap into magic, and feel ourselves floating on a favourable tide.
Exact times (US Eastern timezone)
14 September, 2019, 12:33 am – Full Moon in Pisces
14 September, 2019, 3:14 am – Mercury enters Libra
14 September, 2019, 9:43 am – Venus enters Libra
18 September, 4:47 am – Saturn turns direct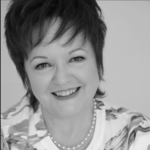 Janette Dalgliesh has a simple mission in life – to wreak more joy in the world. A keen student of astrology, brain science and Law of Attraction, she serves her people through astrology consults, coaching, teaching and writing. If you'd like Janette's insights into your unique astro chart, you can find her via Facebook, or at her website Resonant Joy.