Reading Time:
4
minutes
By: Janette Dalgliesh – Confluence Daily is your daily news source for women in the know.
It's a busy week, with oodles of adventure and acceleration.
At the tail end of 2019, in the shadow of the Saturn-Pluto conjunction, many of us are feeling exhausted from having done so much heavy lifting all year long.
So do feel free to cherry pick from all the different things at play this week (and beyond) – or simply let it be enough that you simply know about it.
No need to turn any of this into yet more items for your To Do list!
First up on 7 December, Mercury leaves the retrograde shadow zone, though he's still in the sign of Scorpio for another couple of days.
Everyone who's been having deep and meaningful conversations with themselves and/or with others (and that's likely all of us) – we made it! If there's anything still unsaid, now is the time to say it.
Next we get Jupiter, at 1° of Capricorn, forming a square (90°) angle with Chiron at 1° Aries.
Expansion in the realms of ambition and public legacy, meets audacity in the realms of leadership, fresh beginnings and impossible quests.
Jupiter in Capricorn has had to modify his normally exuberant style just a little, to fit in with this serious, make-it-real-now sign; but when Chiron gets into the mix, anticipate a little fiery illumination and awakening.
And, quite delightfully, Jupiter is also just beginning a two-week trine to Uranus in Taurus, bringing the expansive Jovian energy to the Uranian dynamic of unexpected breakthroughs, in areas of practical reality and our own resources.
If you're looking to expand your own resources by smashing through old paradigms, this is a perfect time to set some strong intentions and put in place the mechanisms to support them– autopay systems, new savings account with regular deposits, whatever it might look like for you.
And this is not just about personal resources – it's also about brand new paradigms to do with our relationship with our own planet. That theme will become louder and clearer during 2020, and beyond, but we begin to see hints of it now.
On 9 December, Mercury finally moves out of sink-or-swim Scorpio, and into cheerful Sagittarius.
Optimistic thoughts may be easier to reach at this time, so make the most of it – anything gloomy or murky that's been hanging around is past its use by date, and ripe for replacement with something new and fresh.
Yes, there is turmoil in the world.
And we change the world by our thoughts, because our thoughts inform our emotions and our emotions inform our actions, which then shape the world.
Mercury and Sagittarius help inspire fiercely optimistic thoughts aimed at finding and supporting those who are finding solutions in the world.
It's a broad hint of the shift into optimism, lightness and air which is coming in 2020.
And the full moon at 19° of Gemini on 12 December is a perfect fit.
Gemini is insatiably inquisitive about the world around us – about how the world works, about how people think, about the truth behind the stories, about – well – everything.
Gemini wants to reach into things and peel apart the layers, to find the underlying concepts and knowledge, to know how things tick.
This particular Gemini full moon also activates dreamy Neptune, tapping in to our sense of connection with the Universal all-that-is, and opening up doors into the realms of magic and the imagination.
And within less than 12 hours of the full moon, brilliant centaur Chiron turns direct, at that same 1° Aries place in the sky.
From this time through the rest of December, the only retrograde planet in the sky is Uranus, so the feeling of brakes coming off will increase throughout the next week.
Overall, the theme here is one of lightening, valour, courage, freshness and the freedom to draw a deep breath.
Here are some ways to play. Please note: these are not a To Do list of exhausting items for you to tick off, but rather a smorgasbord of possibilities to play with.
Activate the feeling of audacity by immersing yourself in stories of heroes and heroines who do the impossible. Fictional or real, it doesn't matter. Buffy the Vampire Slayer or Douglas Bader; Frodo Baggins or Mary Seacole. Human history and literature is redolent with stories to help you tap into the Aries and Chiron vibes.
Activate curiosity without judgement or outrage, by investigating something new to you – an obscure craft or artform or science factoid (my favourite place to go down the curiosity rabbit hole is words – exploring the origin of a word or its synonyms and antonyms, just for fun!). This doesn't have to be productive; think of it as an invigorating vacation for your brain.
Review the past several weeks for new information about energy-draining relationships, and use the refreshed Mercury and Gemini powers to create, re-establish and secure your boundaries 
Embrace boldness in how you live life. Ask if there's a place you've held back out of fear, and explore what courage in that place might feel like. Bask in that adventurous version of you. 
At this stage in December, we're often urged to start planning for the new year.
Next week, I plan to drop some fabulous ideas for how to approach 2020 in the most delightful and potent ways possible. 
For now, remember we're still in the foothills and we can't see the whole mountain path ahead. So if planning has felt hard, let yourself off the hook. 
And enjoy the shifting into your bolder, cheekier self!
Exact times (US Eastern timezone)
7 December 11:57AM – Mercury departs the retrograde shadow zone
8 December 11:27PM – Jupiter squares Chiron
9 December 4:41AM – Mercury enters Sagittarius 
12 December 12:12AM – Full Moon at 19 deg Gemini
12 December 10:47PM Chiron direct 1 deg Aries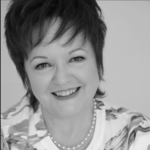 Janette Dalgliesh has a simple mission in life – to wreak more joy in the world. A keen student of astrology, brain science and Law of Attraction, she serves her people through astrology consults, coaching, teaching and writing. If you'd like Janette's in-depth insights into your own unique astrological chart, you can find her via Facebook, or at her website Resonant Joy. And if you'd like to learn how to create your own chart, grab Janette's free Astrology 101 resource here.