Reading Time:
4
minutes
By: Janette Dalgliesh – Confluence Daily is your daily news source for women in the know.
8-14 March 2020
This week begins with two events, check by jowl – first, the Full Moon occurs in Virgo and then, less than 12 hours later, Mercury ends his Retrograde dance and turns direct (exact times below).
Every Full Moon is an opportunity to bring the thing we've been working on for the last two weeks to some kind of fruition: finally articulating a new idea that's been evolving, launching a new concept, taking something newborn out into the public gaze.
It's a time of harvest, when we get to reap the rewards of the work we've been doing since New Moon.
And with a Full Moon in Virgo, following the recent New Moon in Pisces, this effect is enhanced.
Where Pisces simply doesn't understand clear boundaries and differentiation, Virgo is analytical, discerning, precise and grounded.
Virgo wants to bring order to chaos.
Of all the signs, it is the one that most closely articulates the process of manifestation – from nothingness, to concept, to actual words, to designs, to fabrication, to a physical, tangible object or result.
Virgo aligns with the quantum physics concept of collapsing the quantum wave. The TL:DR version is – all matter in the Universe exists as a quantum wave of probability, until it is 'collapsed' into one specific outcome. Scientists aren't agreed on what makes the wave collapse, but nonetheless Virgo represents this movement out of chaos (wave of probability) into order (fixed, tangible reality).
So the Virgo Full Moon, coming after a Pisces New Moon, powerfully supports the journey from the ephemeral swirling depths of the ocean, to something tangible and real and present.
Meanwhile, Mercury turning direct takes place at 28° of Aquarius, a sign all about our own individual relationship with the collective. How am I different from the collective? And how do I stand my ground to ensure I get to own that unique and special Self?
That collective can be the social group, the workplace, the business tribe, the spiritual community or any kind of group of humans with whom you hang out on a regular basis.
Aquarius, ruled by rebellious Uranus, recognises the ways in which we are each individual and how we retain our individuality within the context of the collective.
It's not about separating oneself from the community.
It is about belonging with one's various communities, while simultaneously being uniquely individual – in other words, the ongoing journey of life.
The change of direction from retrograde to forward motion doesn't mean instant speeding ahead at 100 miles an hour.
Rather, the feeling is one of a pause in readiness for forward motion, followed by gradual acceleration.
So there's a nice alignment here.
Virgo is an earth sign, but unlike its sister signs Taurus and Capricorn, this is an earth sign which is adaptable, fluid, knows how be ready for change into the next thing.
For those of us who are interested in self-development and progressive politics, there are several ways we can take advantage of this energy.
And it's useful to do it this week, because early week Mercury moves be back into Pisces again.
So although he will be moving forward with greater momentum by then, he's back in the land of underwater depths.
How to make the most of this week's astrology:
Circle back and review all of the work you've done since the New Moon (even if you don't feel like you've done any at all, or you don't feel like you've done enough). Review any new dreams, new sense of self, new ambitions, new ideas – what one or two pieces of that would you like to make real with this Full Moon?
At the Full Moon in Virgo, or just beforehand, tap into the Virgo energy. This is the Sherlock of the signs, a detective par excellence who can examine all the clues dispassionately, to uncover what's really going on. When you look at the clues which arose during Mercury Retrograde, how do they help you understand who you want to be next, and – importantly – what do you now know, about how that next version of you lives her daily life, that you didn't know before?
When Mercury turns direct, or as soon as possible afterwards, create your plan for how to begin becoming that person. Make a list of – say – five ways you will inhabit that fresh identity. It could be how she walks; how she orders lunch; how she thinks about her work; how she relates to her beloved or her kids; how she thinks about money; how she thinks about her own self. Make a plan to activate those on a daily basis.
Plan for Mercury moving forward into Pisces next week. Here, the Neptunian ease at swirling and shifting can be really helpful with any thought work. As you work with the process of becoming a new version of You, pesky old thought-demons that aren't a good match will likely reveal themselves. And this is a great time to tap into the slippery Piscean energy and slide yourself loose from them.
Whatever it is you're bringing to fruition at this Full Moon, let that help ground you and reconnect you to your own inherent, intangible power.
Delightful!
Exact times (US Eastern timezone):
9 March, 1:48 pm – Full Moon in Virgo
9 March 11:49 PM – Mercury turns Direct at 28 Aquarius
16 March 3:42 AM – Mercury re-enters Pisces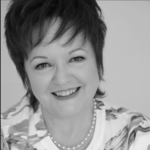 Janette Dalgliesh has a simple mission in life – to wreak more joy in the world. A keen student of astrology, brain science and Law of Attraction, she serves her people through her unique strategic astrology consults, coaching, teaching and writing. To get Janette's highly useful perspective on your own chart, visit her website or track her down on Facebook.