Reading Time:
3
minutes
By: Jacqueline Gates – Confluence Daily is your daily news source for women in the know
I'm reinventing myself as a brave, opinionated person.
So, of course, my wardrobe has to change.
I wrote in my post about when-I-voted-and-my-whole-worldview-changed that being in the middle, on the fence, or silent is no longer an option for me.
So many personal reinventions start like that, right?
Something nudges that first domino and suddenly, in a series of tumbling truths, you realize you can never again be who you were.
In that moment, you are reinvented.
You are not the same person.
The tricky bit is that reality takes a while to catch up.
***
There's a story that Lady Gaga was playing in a packed bar and no-one was listening.
So she stripped off to her bra and knickers. as one does.
They paid attention after that.
She said later that in that moment, she knew that she had to get brave enough to <demand> attention if she was going to reach the level of fame she'd set as a goal.
In an interview she did with Elle Magazine, Gaga reflected that it's very easy to tell someone to be brave, but it's not so easy in practice.
"Allow yourself to take little bites every day. Take little bites of bravery. I wouldn't say it's a false life. I would say that's a reality, and that reality can change."
***
So I'm looking at ways to take "little bites of bravery" every day.
From sharing my experiences of being a white South African who voted to end apartheid;
to having a hard conversation with a long-time FB friend;
to coaching a client harder than I normally would –
opportunities to walk my talk are showing up everywhere.
(that's what happens, btw. Reinvention likes to support itself.)
This morning, I opened my closet and thought
"Who IS this person?"
Apparently, my wardrobe is up next for the Brave&Opinionated Reinvention.
I've always been differently dressed.
I'm overtly glamourous and usually more stylish than on trend.
But y'all, I haven't really been BRAVE .
I'm soooo much more over the top than I've ever let on.
Think Advanced Style meets Mae West, with a dollop of Auntie Mame and some RuPaul for the zing.
Y'all have no idea.
What I realized this morning is that my style has been a covert form of people-pleasing … "I don't want them to think I'm weird.",
Along with a subtle fear of judgement …"Who Wears THAT in suburban Atlanta?"
My wardrobe is full of stuff that's lovely but 'okay',
and there's a whole lot of ordinariness that I haven't had the conviction to toss.
On the flip side, I've got statement pieces stashed in the ottoman that I've never had the balls to wear.
Yea, fence-sitting shows up everywhere.
That ends now.
I'm gonna get really brave in my wardrobe –
so I can show up brave when I'm out.
****
Of course, if you are up for an inside/outside reinvention – I'm your girl.
I'm an even better coach than I was before – y'know, so your brain doesn't sabotage all your luscious plans, AND Zoom calls in your wardrobe are totally an option.

You can reach me here.
PS If my clothes are the conversation with the world that I've always believed they are,
they'd better have a message I approve of.
So I'll be keeping this top.
PPS I've only worn it once. For this photo.
Oh, the irony.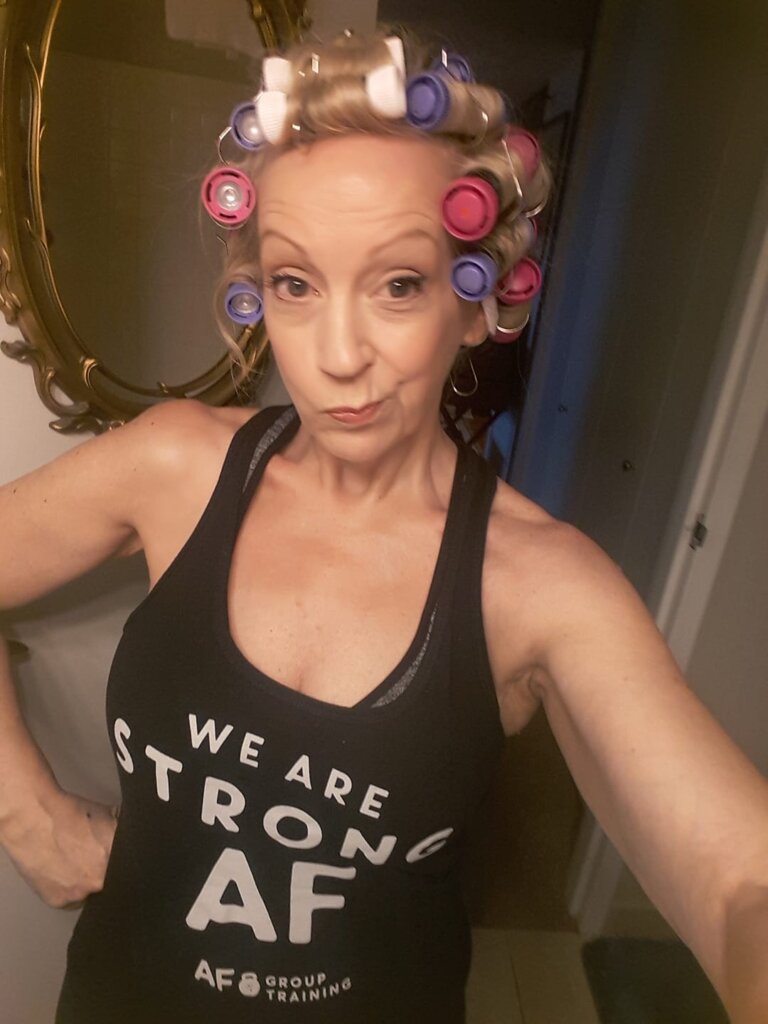 More by Jacqui: 
When You Have An Existential Crisis in the Voting Line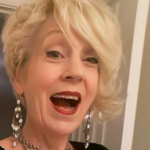 I am the Goddess known as Jacqui.   
I strive to become a masterful live-er,
to live a beauty-filled life …
full of light + depth,
the highlighted,
the hidden;
the messy
and the glorious.
I can help you learn to do the same, and in the process, we can make magic in your home and life happen.