News of Anthony Bourdain's Suicide Hit Me Like a Body Blow: He Seemed to Be Living the Dream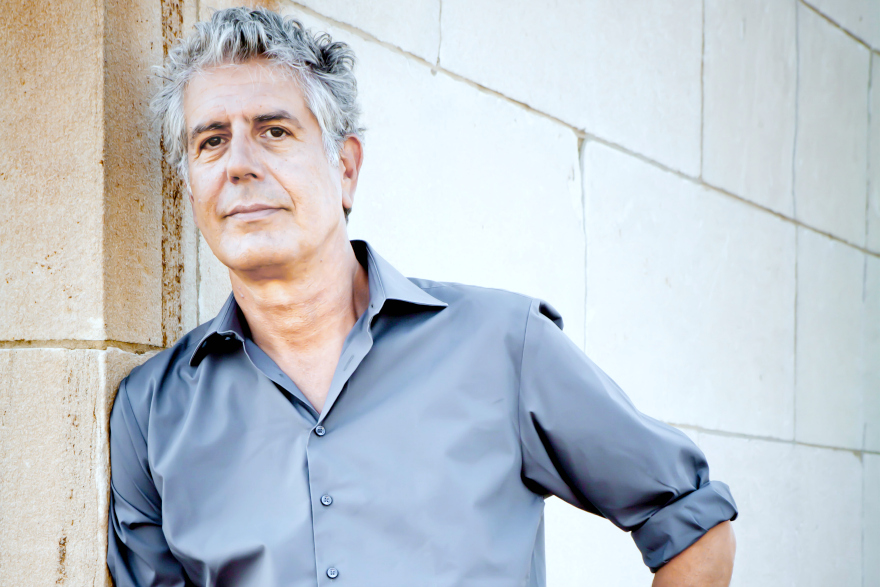 By: Maria Thompson Corley – Confluence Daily is your daily news source for women in the know.
The news of Anthony Bourdain's suicide hit me like a body blow. He seemed to be living the dream: a respected author and chef who held the preparation and the preparers of a gourmet meal and street food in equal esteem, he once called Parts Unknown, his globetrotting CNN series, "the best job in the world." I loved the way he used his inimitable way with words to illuminate each destination. He was the perfect dinner companion: witty, down-to-earth, highly intelligent, and genuinely interested in what other people had to say. On top of everything, at 61 he still possessed a charismatic, bad-boy swagger that made David Bowie's "Rebel, Rebel" his perfect theme song. In short, he was a modern-day version of Edwin Arlington Robinson's Richard Cory: wealthy and admired on the outside, but inwardly unable to cope with life.
And yet, I wasn't surprised to learn he had killed himself. I recalled hearing an interview where he mentioned being deeply lonely, at times. By one report, he traveled 200 days of the year. It's hard to have a strong sense of being rooted when most of your life is spent in airplanes and hotels. And while his young daughter, born in 2007, gave him "a reason to live," I nevertheless got the sense that the world was too much with him, in a metaphorical sense.
That he became addicted to both heroin and cocaine early in his foray into the culinary world isn't shocking. From what I've read, substance abuse is common in the back of the house, or at least, it used to be. He kicked the habit, however, one facet of the addictive personality is the drive to kill the pain of soul injuries through self-medication. I don't know enough about him to have a clear idea what his particular wounds were, having never read his famous book, Kitchen Confidential. That said, he mentioned that travel would always leave marks, and that some of them hurt. 
As I wrote this piece, I was reminded of another icon whose suicide knocked me for a loop: Robin Williams. Reading my article on his passing led me to review what I'd written about the deaths of Michael Jackson, Whitney Houston and Prince (whom I eulogized twice!). The word that kept coming up was "demons:" dark forces, like C.S. Lewis' Screwtape, who whisper in our ears when we are vulnerable and try to undermine us when we are feeling strong. As a society, we are finally starting to talk openly about mental illness, as evidenced by celebrities like Mariah Carey, Kanye West. Carson Daly and Shawn Mendes. It is particularly important that men are admitting what has been seen as a weakness. It would be wonderful if more non-white men would come forward, however, baby steps are better than nothing.
Which doesn't mean baby steps are enough. The suicide rate in America has jumped 25% or more since 1999; the staggering numbers top 30%, in some places. I don't expect a sea change as a result of Anthony Bourdain—already, the ubiquitous suicide hotline numbers have been replaced by talk of the summit between Kim Jong Un and Donald Trump. If a few more people sought help as a result of the brief window of interest, some good resulted. That said, we need a longer attention span when there is an epidemic around us. Did the opioid crisis teach us nothing?
I don't want Bourdain's legacy to be mainly about the manner of his death, because his life was so significant. He taught us is not to gloss over our differences, but to celebrate them. To respect them. To explore them with authenticity and openhearted curiosity. His shows were, in his words, "stand-alone essays" in which food was an important factor, but not the only, or even the main, component. In an interview with Anderson Cooper, he said, "If you don't accept the food, you're rejecting the people," adding that when you show appreciation for local cuisine, "people open up."
This was as true in Tripoli, post-Gaddafi, where he had a hair-raising incident with the gang who claimed ownership of the ruins of the murdered dictator's extensive compound, and Trinidad, where he discussed thorny political questions in an idyllic spot near the Caribbean Sea. Bourdain was given to asking thorny questions and soliciting honest answers, even from people who had something to lose by speaking on camera. In truth, he was more of an investigative journalist than anything else, but his mission seemed deeper than mere expose. He once said, "I was thinking of Ted Nugent—I find just about everything that comes out of his mouth violently offensive. But we both like BBQ. That is some kind of common ground for discussion. And surely that is not a bad thing." I am writing this two days after The Band's Visit swept the Tony Awards. The plot is simple: an Egyptian band gets on the wrong bus, ends up in a remote Israeli town, and has deep conversations with the locals. Parts Unknown has the same message: only when we see each other as people, rather than categories, will our divisions begin to heal.
I hope Anthony Bourdain knew how important he was. And I sincerely hope that his wise, compassionate voice will remain important and that more of us will follow his example by reaching out to share our common, commonplace existences with people we would otherwise ignore.
More by Maria:
Meghan Markle's Blackness: The Lot of Black People Hasn't Changed Just Because a Woman With African Heritage Has Joined the British Royal Family
Maria Thompson Corley is a Canadian pianist (MM, DMA, The Juilliard School) of Jamaican and Bermudian descent, who has experience as a college professor, private piano instructor, composer, arranger and voice actor. She has contributed to Broad Street Review since 2008, and also blogged for Huffington Post. Her first novel, Choices, was published by Kensington. Her latest novel, Letting Go, was published by Createspace, along with a companion CD of solo piano performances by the author. "Malcolm," a poem about her son which she presented at the 2016 National Autism Conference, is featured periodically on the Scriggler All Stars Twitter page. "Drop Your Mask" was awarded second place in New York Literary Magazine's love poetry category and appeared in that publication's AWAKE anthology in December, 2016. Her short story, "The Road to Jericho," is slated for publication in the inaugural edition of Midnight and Indigo.
Twitter: @MariaCorley
https://www.facebook.com/mariathompsoncorleywriter/